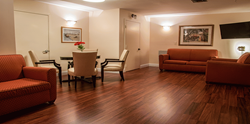 New York, New York (PRWEB) May 22, 2014
As reported by WBNG 12 Action News in the article Schumer: NYS to Create Heroin Tracking Database (5/21), New York State is in the middle of working with government officials and local law enforcement to help better track heroin activity. As a part of the measure, a database called DrugStat will be formed to help give police a better idea of heroin-related patterns, crackdowns, and the areas where crime and heroin dealing are high. Charles Shumer, U.S. Senator, plans on applying for several grants to fund the project. New York currently operates a similar system to track general drug abuse. However, Shumer noted the significance of heroin and prescription painkiller addictions in the area.
Harbor Village, an upscale detox center located in warm, Southern Florida, is a facility that is equipped to help people overcome heroin addictions, opiate addictions, and any other type of drug addiction that one can think of. Located right under the sun, clients who attend Harbor Village are treated with the utmost care and respect, with access to luxurious, private bedrooms, the Internet, gourmet meals, Netflix subscriptions, relaxing hobbies, spa treatment, and more. The mission of Harbor Village is to help clients get through the physical and mental stresses of drug and alcohol detox through a private, individual environment. With over 30,000 square feet of outdoor lounging and a medical staff that is ready to assist clients with their detox process, Harbor Village is committed to helping recovering addicts get their lives back on track.
"Since there is a recent heroin epidemic crawling up the East Coast, we at Harbor Village Detox commend Senator Shumer and the State of New York for taking action that can ultimately save lives," said the head of Harbor Village. "Many of our clients come in with a heroin addiction but we are proud to help them overcome it so that they can live happy, fulfilling lives. However, it is our greatest wish to see less heroin cases. We wish New York the best of luck in launching the DrugStat program and encourage other local governments to follow in their footsteps."
The mission state of Harbor Village is to assist people from all walks of life with their addictions. Over the last year, the friendly and relaxing environment of Harbor Village has helped make positive impacts in their lives. For the years to come, they hope to continue to help others see the light in their lives. Those who are looking for a safe, supervised, and peaceful detox process can get everything they are looking for and more at Harbor Village. Here, the goal is to help every client be happy, healthy, and ready to move on to the next step of his or her life.
For more information, visit: http://harborvillageflorida.com/ or call the 24/7 hotline 1-855-338-6900.