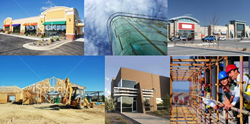 ...call our new hotline and speak with industry professionals...
Houston, TX (PRWEB) May 23, 2014
Offering a viable way to take the leap toward financial security McIntyre Investment Properties, Inc. (MIP) offers funding via their new commercial real estate Private Lending Network (PLN) for investors in need of a bridge loan fast. Providing first mortgage bridge loans, equity capital financing for stabilized properties, and renovation and lease-up funds, MIP and its capital partners take the concern out of commercial investing. Helping commercial property investors nationwide five days a week by way of a new hotline staffed with industry specialists, MIP is indeed a mortgage advisory firm with an eye on what the market will bear long-term. To find out more, click here to watch this short video.
With a strategy to dedicate some of the largest funds available to the distressed and opportunistic market segments Laurie McIntyre, President of McIntyre Investment Properties, Inc. said of the company's mission, "Our new and eager PLN partners are as bold as we are. We're on the hunt for what you could call 'troubled projects' that need financing fast. And because we're privately held, we don't have all the red tape a typical bank requires. Our commercial real estate bridge financing is the best way to answer the questions we ask our clients. We ask, 'How will you have profited after the current buyer's market dust settles? Will you have used every avenue available to increase your holdings?'. To get quick answers to these questions they can call our new hotline and speak with industry professionals from 5:30 am to 5:00 pm PST Monday through Friday."
With financing solutions and a consistent track-record MIP advises on a broad array of financing strategies to address their client's specific needs. To that end, MIP uses their expertise to provide best-in-class deal structuring and loan execution. One of America's leading full-service discretionary lenders MIP focuses their efforts on originating first mortgage bridge financing, acquiring performing and non-performing loans and financing the acquisition of loans.
About McIntyre Investment Properties, Inc.:
McIntyre Investment Properties Inc. is a private commercial real estate lender that provides short-term bridge financing speedily. The firm produces customized commercial real estate financing solutions for borrowers in unique and time-sensitive situations anywhere in the United States. Backed by private banks, various institutions and their Private Lending Network McIntyre Investment Properties, Inc. offers solutions that are not accessible through traditional lenders.
Information:
McIntyre Investment Properties has specially trained representatives available via their new hotline number 206-673-2929 Monday through Friday from 5:30 am to 5 pm PST.