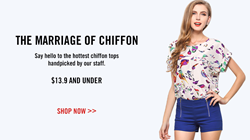 Letting this opportunity slip out of our hands would be ludicrous, and we won't hesitate to add any qualified professionals to reinforce our team.
New York (PRWEB) May 23, 2014
Yes, OASAP just expanded its social media crew this month, and that helps bring out the new question. Since social media marketing has now become so mainstream, why is it that many companies still refuse to hire new staff to expand their social media department?
These should make some sense:
1. "We're worried that if we're not doing our job well, social media will make it even worse." Yes, that is correct. While social media could manage to amplify the brand and spread the message easily to a larger audience, that magic power can have a positive effect only if the company doesn't have many brand issues in the real world. On the contrary, social media might even crash one's company in no time if it really sucks. However, that should not be an excuse for someone to run away from social media. Do whatever that can be done to not allow it to occur, spot what customers complain the most about, make some amendments, and present the company in the best possible way. Make sure it's ready, but again, don't run away.
2. "It takes investment and time to start and sustain social media, but will the intensive resource management, related tracking, data analysis, and other overheads really pay off?" It's a good thing to be conscious of the cost. Actually, few have ever proved social media is scalable, it could be very complicated to measure how much impact social media has on the sales and consumer behavior. So define the plan before social media presence, create goals and metrics, assess how much participation and engagement it would require, develop a budget that works. Besides, it's totally okay if some companies don't want to use social media because of this concern, but if the customers keep asking if they have a Facebook, Twitter, Pinterest, or Google+ page, they might want to reconsider that.
3. "We can have our staffers do social media as part of their job, or an intern might possibly be able to take charge of everything." Yes, that seems to really benefit the budget, but how big is the chance that somebody with everything on his back can still manage to be good at everything? Let alone an intern. Have someone experienced and effective as the spokesperson, have someone who truly understands the brand work exclusively on social media and precisely execute the plan. Of course, encourage others to participate as well.
So these are just a few of the many reasons that can be listed, but they should be enough already to draw the picture. Some companies expand or downsize the team according to the need; some won't expand even if the customers want so, other companies, including OASAP.com, fortunately do see the need to bring on more staff.
This commonly known fashion company just added 3 new members to its social media team, making the total number a considerable figure. Despite its small scale and short history, OASAP has already earned its good reputation in women's fashion industry, and now, the hunger to chase the social media market has finally dawned on its company executives and the goal has been firmly determined.
"Social media marketing shall remain the major strategic focus for a long period in the future," said OASAP's Marketing Director Northern. "Letting this opportunity slip out of our hands would be ludicrous, and we won't hesitate to add any qualified professionals to reinforce our team." He added.
That has been the case. OASAP has done an amazing job on social media in the past few weeks. The just-ended photo contest on Facebook and giveaway event on Twitter have already received some terrific responses, customers seem to really enjoy the ongoing interaction between themselves and the company. With that positive feedback and strong belief, OASAP is now more determined to head towards its further destination with vigorous strides, and hopefully pretty soon, it'll be surrounded by the fruits of its social media victory.
OASAP is a global online store dedicated to high-street fashion by offering various kinds of women's apparel, bags, shoes, jewelry accessories, beauty products, etc.
OASAP's mission is to get you closer to the planet's most cutting-edge fashion, no matter where you are or what class you belong to.
OASAPers: They pursue fashion, lead fashion, make fashion, and deliver fashion. They would love to deliver some love to you as well.