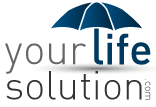 Chicago, IL (PRWEB) May 22, 2014
YourLifeSolution.com, a service which provides life insurance quotes online, has last night created an eBay listing for the preparation of a life insurance application. The listing has a "buy it now" price of $1. Eric Smith, the founder and independent life insurance agent behind YourLifeSolution.com, listed the item under "services". "The product promoted in this listing is $20,000 of guaranteed issue life insurance with no health questions being asked. I have found nothing in eBay's terms of services that forbids doing this, and I see no risk in me marketing this product via eBay's platform," said Eric Smith.
The eBay listing can be seen here: http://www.ebay.com/itm/301191355049ssPageName=STRK:MESELX:IT&_trksid=p3984.m1555.l2649.
YourLifeSolution.com's future plans involve finding new and obscure ways to market their service utilizing already existing platforms.
Those interested in viewing their own instant life insurance rates entirely online are encouraged to visit YourLifeSolution.com, or call Eric Smith at 888.374.2764.