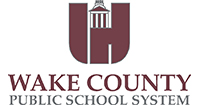 Raleigh, North Carolina (PRWEB) May 23, 2014
Timmons Group's Raleigh Survey Group was recently awarded an on-call survey engineering contract for Wake County Public Schools System (WCPSS). With their office in Raleigh located in close proximity to the WCPSS office, Timmons Group staff are looking forward to offering their expertise and customer service from concept to completion.
As the second largest school system in the state, WCPSS hired Timmons Group's Professional Land Surveyors to provide multiple surveying services, including Boundary Surveys, Topographical Surveys, Survey Mapping Easements and Property Subdivisions. This contract will run through June 30th, 2016.
"We are very excited to be working with Wake County Public Schools, an educated Client with the progression of new school construction and additions to existing school sites," said Tom Teabo, Timmons Group's Raleigh Survey Manager. "We are greatly looking forward to becoming an extension of their staff and fulfilling our expertise to Wake County Public Schools."
With this contract, Timmons Group is able to provide WCPSS survey services that will not only increase their knowledge of its surrounding area, but be the first steps to new development and expansion of nearby schools.
About Timmons Group
Timmons Group is a multi-disciplined engineering and technology firm recognized for nearly twenty years as one of Engineering News Record's (ENR) Top 500 Design Firms in the country. The firm provides economic development, civil engineering, environmental, GIS/geospatial technology, landscape architecture, and surveying services to a diverse client base. Headquartered in Richmond, Virginia, Timmons Group has regional offices throughout Virginia and North Carolina. For more information, visit http://www.timmons.com.