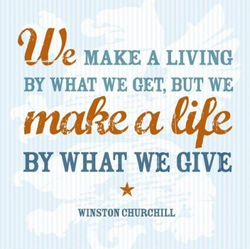 Philanthropy is almost the only virtue which is sufficiently appreciated by mankind. - Henry David Thoreau
Chicago, IL (PRWEB) May 23, 2014
Philanthropist List, owned and operated by Fusta Group LLC, is dedicated to changing lives through philanthropy and is pleased to announce the official launch of its new philanthropy website that serves as a giving platform where philanthropists can connect with organizations, non-profit charities, and needy people in today's society.
Philanthropy entails giving a true purpose and meaning to the existence of others by freely sharing success and happiness with them through the act of giving. With a view to helping less privileged individuals achieve social and economic freedom through the support of others, Philanthropist List, a website dedicated to changing lives through philanthropy, now announces the official launch of its new philanthropy website http://www.PhilanthropistList.com.
According to the founder of Philanthropist List, "Being a philanthropist is not only for the rich or successful, it doesn't matter how much money you have and it's not about your net worth. Philanthropy is about the act of giving which doesn't necessarily have to be monetary. You can give your time, efforts, knowledge, skills or personal belongings that you might not need to become a philanthropist." he states.
"The official philanthropy website of Philanthropist List has been launched to create a platform where good-hearted and generous people can find a person or a cause to support. Nothing is better than helping to improve on the quality of life of a person through a philanthropic act. That is the value Philanthropist List upholds," he reveals.
The Philanthropist Founder confirms that the website has many informative philanthropy articles and also features campaigns from charities, foundations, businesses, and needy people who are looking for life-changing support. As of today, crowdfunding and donation websites are becoming very popular where people are fundraising online. "Philanthropist List, as the name suggests, involves the recognition and presentation of human needs and causes for which active philanthropists can offer help and support," he adds.
The official philanthropy website consists of mentions of crowdfunding pages from various sources for both individuals, non-profit, and corporate entities. Listings from popular crowdfunding sites that are featured include Kickstarter, Indiegogo, iBeggar, DonatePages, and UndercoverFunder. He then affirms, saying, "Philanthropist List is a one-stop resource for philanthropists who are looking for opportunities to connect and contribute to public good."
For more information about philanthropy or the Philanthropist List, go to http://www.philanthropistlist.com.