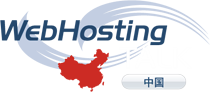 "The rapid growth of hosting and cloud services in China provided the perfect opportunity to launch a Chinese language hosting & cloud community to serve the market & extend the Web Hosting Talk brand." - Troy Augustine, president & CEO of iNET Interactive
West Chester, OH (PRWEB) May 22, 2014
iNET Interactive, a web-centric media company serving special interest communities through prominent online properties, events, and publications, announced today that it has launched Web Hosting Talk China (http://www.webhostingtalk.cn), an online community serving the Chinese hosting and cloud industry.
As part of the iNET Interactive network, Web Hosting Talk China joins Web Hosting Talk Australia, Web Hosting Talk Brazil and Web Hosting Talk Spain as region-specific extensions of the Web Hosting Talk brand. The Chinese-language community is the only member of the Web Hosting Talk family of sites with content in Chinese, making it a first for iNET Interactive. iNET Interactive also puts on the HostingCon conference and trade show which has expanded internationally into China, India and Europe.
"Web Hosting Talk is a well-known authority in the hosting and cloud industry," says Troy Augustine, president and CEO of iNET Interactive. "We are very excited to launch Web Hosting Talk China. The rapid growth of hosting and cloud services in China provided the perfect opportunity to launch a Chinese language hosting and cloud community to serve the market and extend the Web Hosting Talk brand."
Companies looking to advertise to the growing Chinese hosting and cloud market can contact the iNET Interactive sales team to learn about current advertising opportunities.
About iNET Interactive
Founded in 2002, iNET Interactive is a special interest media company. The company serves its special interest communities with online properties, events, and publications. The company's web-centric approach incorporates user-contributed ratings, review, and discussion augmented with professionally-produced content. Online properties are paired with in-person events. The end result is a highly engaged community of experts generating content with depth and timeliness found nowhere else. iNET's integrated approach represents the next generation of special interest media.
###
If you'd like more information about this topic, please call Andy Grider at 513-322-5600 or e-mail Andy at Andy.Grider(at)iNETinteractive(dot)com.