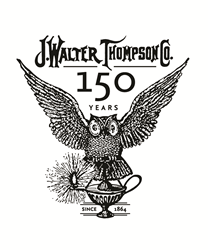 What we learned is that military service is still very much part of the American experience and respect for members of the armed services, and for brands that support them, is deep and meaningful
New York, NY (PRWEB) May 22, 2014
A sizable 94 percent of Americans agree that "I respect people who have served in the armed forces" and "I am proud of our American service members." In addition, 89 percent agree that "the soldier is an American icon" and 76 percent concur that "I have been anti-war at times but have always been pro-service member."
The respondents were part of a random and representative survey of Americans age 18 and older about military service patriotism and brands. The Bob Woodruff Foundation (BWF), which works to ensure that injured service members, veterans and their families have access to the highest level of support and resources they deserve, commissioned the study. It was conducted by SONAR™ online in May 2014.
In additional results, at least 70 percent of all respondents named discipline (77 percent), honor (75 percent), bravery (75 percent), sacrifice (74 percent) and teamwork (70 percent) as the words that come to mind when they think of military service. Answers to that question categorized demographically include the following findings:

Veterans: duty, commitment, pride
Civilians: discipline, bravery, war
Baby boomers: loyalty, pride
Millennials: war
Americans are supportive of brands that support the troops and veterans. Fully half of all respondents agree strongly that "I support brands that recognize the damage wounded service members suffer from things like PTS." And across generations, Americans agree either strongly or somewhat that "I support brands that support veterans" (Millennials, 85 percent; Generation X, 88 percent; Boomers, 92 percent).
When asked which brands they associate with hiring veterans, Home Depot, USAA and Walmart arose as the top three (they were also named the top three "associated with supporting veterans"). Secondary brands were Amazon, Chase, Disney, General Electric, Goodwill, Sears, Target, USPS and Verizon.
"What we learned is that military service is still very much part of the American experience and respect for members of the armed services, and for brands that support them, is deep and meaningful," said Bob Jeffrey, chairman and CEO of JWT Worldwide, who is also a member of the BWF board. "We all have awareness that the sacrifice of these men and women is worthy of our support and that big brands should jump in and lead the charge."
"We're always seeking information about those we serve and how we can best inform our work; understanding public perception is a part of that. At the Bob Woodruff Foundation, we connect the injured and their families with the best resources out there, leading a public awareness movement that helps bridge the military-civilian divide," said Anne Marie Dougherty, executive director of the Bob Woodruff Foundation.
Board member Marian Salzman is CEO of Havas PR North America, which established an injured veteran platform five years ago to help nonprofits (including BWF), individuals and corporations join forces to support those who serve in the military. "Creating collaborations, as BWF shows through its partnerships with hundreds of organizations big and small across the country, is good for America and good for business," said Salzman, who also spearheaded a grassroots networking effort that led to a $1 million gift from PepsiCo Foundation to BWF. "These survey findings prove out that theory."
And finally, survey respondents say Memorial Day today is more about good food and company than remembrance: More than half (54 percent) have a BBQ or party, 28 percent attend a parade and 14 percent visit a military cemetery (among those who have served, that number jumped to 24 percent.
Says Jeffrey: "Perhaps the regular occurrence of this holiday has gotten lost in family and friend rituals that seem removed from remembrance because honoring soldiers has become a regular occurrence 365 days a year. There is always an interest in doing the right thing for active-duty service members and veterans."
About the Bob Woodruff Foundation
The Bob Woodruff Foundation (BWF) is the nonprofit dedicated to ensuring that post-9/11 injured service members, veterans and their families thrive long after they return home. A national organization with grassroots reach, the foundation complements the work of the federal government—diligently navigating the maze of more than 40,000 nonprofits providing services to veterans—to find, fund and shape innovative programs and hold them accountable for results. To date, BWF has invested more than $20 million in solutions, reaching more than 1 million service members, support personnel, veterans and their families. The organization was co-founded in 2006 by award-winning ABC news anchor Bob Woodruff and his family, whose experiences inspired them to help make sure the nation's heroes have access to the high level of support and resources they deserve, for as long as they need them. For more information about the Bob Woodruff Foundation, please visit bobwoodrufffoundation.org.