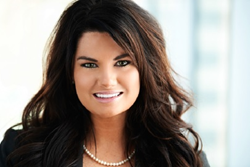 St. Louis, MO (PRWEB) May 24, 2014
A recent article published by JAMA Internal Medicine in April 2014 evaluated the association between sildenafil use and the risk of incident melanoma among men in the United States. The study concluded that "[s]ildenafil use may be associated with an increased risk of developing melanoma." In particular, the researchers found that men who took sildenafil were about 84% more likely to develop melanoma in comparison to men who did not take the drug.
The active ingredient in Viagra is sildenafil. Viagra, manufactured by Pfizer, was the first oral medication approved by the FDA to treat erectile dysfunction (ED). Viagra was approved by the FDA and has been on the market in the United States since 1998. According to the official Viagra website, Viagra has been prescribed for over 22 million men.
Dr. Abrar Qureshi, professor and chair of the dermatology department in the Warren Alpert Medical School at Brown University and co-author of the study published in JAMA Internal Medicine, told NBC News in an April 2014 report that, "Viagra may increase the risk of melanoma because it affects the same genetic pathway that allows the skin cancer to become more invasive."
However, because the study was a retrospective, observational study, the authors cautioned that their findings, "should be interpreted cautiously and are insufficient to alter current clinical recommendations." Dr. June Robinson agreed with the study authors in an accompanying editorial published in JAMA Internal Medicine in April 2014, providing that a prospective study will be required before clinical recommendations should be changed. In an article released in April, Forbes reported that although this, "new study provides early evidence showing an association between sildenafil and melanoma, though, like all observational studies, it is unable to demonstrate a cause-and-effect relationship."
NBC News reported in April 2014 that melanoma is the deadliest form of skin cancer and about 76,100 new melanoma cases are expected to be diagnosed in the United States in 2014. About 9,710 people will die as a result, including approximately 6,470 men.
Schlichter, Bogard & Denton, LLP is a unique law firm that aggressively represents its clients injured as a result of dangerous pharmaceutical medications and unsafe medical devices. The attorneys at Schlichter, Bogard & Denton, LLP who represent victims harmed by pharmaceutical manufacturers include Roger Denton, Kristine Kraft, Beth Wilkins Flieger, Ashley Brittain Landers, and Tara Rocque. With hard work, creative thinking, and strong trial skills, we have earned an outstanding nationwide reputation by representing thousands of individuals who have suffered serious injuries.
If you or a loved one has suffered injuries as a result of dangerous pharmaceutical medications and unsafe medical devices, please contact the attorneys at Schlichter, Bogard & Denton, LLP toll-free at 1-800-873-5297 for your confidential and free consultation. Schlichter, Bogard & Denton, LLP also welcomes the opportunity to work with other attorneys on these types of cases. Schlichter, Bogard & Denton, LLP is available to either handle these cases or work as co-counsel, so other attorneys are invited to contact an attorney at the firm to explore this opportunity.
The choice of a lawyer is an important decision and should not be based solely on advertisements. The cases discussed do not predict outcomes in future cases. Past results afford no guarantee of future results and every case is different and must be judged on its own merits.