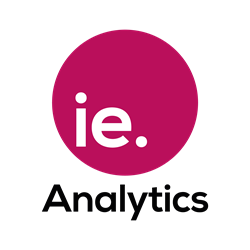 The speakers demonstrate the sharpest minds currently working in this space
San Francisco, CA (PRWEB) May 23, 2014
Ever wanted more than numbers, a fear of obesity or peer pressure to get you exercising? At Innovation Enterprises Sports & Fitness Innovation Summit in San Francisco, Gene Gurkoff, Founder and CEO of Charity Miles, will outline how he has managed to not only keep people fit, but also encourages people to give back at the same time.
The reality today is that while there are several impressive wearables that help track performance, for many this alone is not enough to make them tie their laces and run during a rainy day. The Charity Miles app gives that added incentive to push further.
Gene Gurkoff's presentation at the Sports & Fitness Innovation Summit, San Francisco, September 10 & 11, will outline how the app works, why it was created and who uses it. His presentation will give unprecedented insight into how fitness and charity giving are now more easily linked through technology. In short, he will be telling the audience how he has managed to revolutionize charity giving and fitness.
In addition to Gene's presentation, the summit will include speakers from:

Nike
MapMyFitness
Jawbone
Magellan
GOQii
The summit will create high level discussions around the use of technology and analytics to improve people's health and innovate the ways in which people stay fit. "The idea that technology use in fitness tracking is not for everyone is gone and we are moving into a new age of wearable technologies and apps in the mainstream" said David Barton, the summit's organizer. "This summit has been put together to initiate conversation around the use of technology in fitness and health. The speakers demonstrate the sharpest minds currently working in this space."
In addition to the impressive work already done by Charity Miles in both fitness and philanthropy, topics discussed at the summit will include:
Mobile fitness
Wearable technology
Sports science
Quantified self
For a complete list of speakers, agenda, and registration details for the Sports & Fitness Innovation Analytics Summit visit: http://theinnovationenterprise.com/summits/sports-fitness-innovation-san-francisco
About Innovation Enterprise, a CFO Publishing company is an independent business-to-business multi-channel media brand focused on the information needs of Senior Finance, Operations, Planning, Strategy, Decision Support & Advanced Analytics executives. Products include IE.Summits, IE.Finance, IE.Analytics, IE.Operations, IE.Strategy, IE.Membership and IE.Insights. Whether it's delivered online, or in person, everything IE produces reflects the company's unshakeable belief in the power of information to spur innovation.