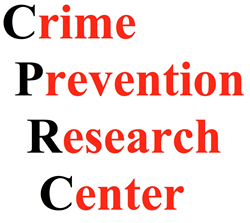 "It is refreshing to be part of a crime prevention center comprised of and directed by serious scholars," - Joyce Lee Malcolm, Patrick Henry Professor of Constitutional Law and the Second Amendment at George Mason University Law School
Philadelphia, PA (PRWEB) May 27, 2014
The Crime Prevention Research Center (CPRC), a research and education organization dedicated to conducting academic quality research on the relationship between gun ownership, crime, and public safety, today announced the members of its Academic Advisory Board.
The members of the Academic Advisory Board include prominent academics from the University of Chicago Law School, University of Pennsylvania, Harvard University Law School, UCLA and many other revered academic institutions. The role of the advisory board will be to work with the CPRC on issues, suggest research, and provide critiques on research the CPRC plans to publish.
"The board members are among the top researchers in the area of crime and related areas, and their expertise will be of paramount importance to the Crime Prevention Research Center," said Dr. John Lott Jr., President of the CPRC. "Pairing their knowledge with our detailed research efforts will help the Crime Prevention Research continue to produce information that prevents crime and keep Americans safe. We are honored to have each of these prestigious academics on our board."
The CPRC is the only organization of its kind that works to provide honest, accurate academic quality analysis of the relationship between laws regulating the ownership or use of guns, crime, and public safety.
"It is refreshing to be part of a crime prevention center comprised of and directed by serious scholars," said Joyce Lee Malcolm, Patrick Henry Professor of Constitutional Law and the Second Amendment at George Mason University Law School and Academic Advisory Board member. "This work is badly needed to correct the misinformation circulated with a political slant for a political agenda."
"Dispassionate, careful empirical work is key to disentangling any social science problem, and it is the key to understanding patterns of criminal behavior," said J. Mark Ramseyer, Mitsubishi Professor of Japanese Legal Studies at Harvard University Law School and Academic Advisory Board member. "Time and again, Dr. Lott and the Crime Prevention Research Center have shown the willingness to undertake that careful work, no matter how politically unpopular it may be."
The board is comprised of ten prominent academics, each with a significant track record in their field of expertise. For more information on the board members please visit the Crime Prevention Research website.
Chair of the Board: William M. Landes is the Clifton R. Musser Professor Emeritus of Law and Economics, and Senior Lecturer at the University of Chicago Law School. Mr. Landes has written widely on the application of economics and quantitative methods to law and legal institutions, including multiple victim public shootings, hijacking of airplanes, and the bail system.
Members:
 J. Scott Armstrong, Professor, Wharton Business School of the University of Pennsylvania
 Arthur Z. Berg, M.D., Distinguished Life Fellow of the American Psychiatric Association and former member of the APA Violence Task Force.
 Tim Groseclose, Marvin Hoffenberg Professor of American Politics at UCLA
 Jonathan M. Karpoff, Washington Mutual Endowed Chair in Innovation Professor of Finance at the University of Washington Foster School of Business
 Joyce Lee Malcolm, Patrick Henry Professor of Constitutional Law and the Second Amendment at George Mason University Law School
 Scott E. Masten, Professor of Business Economics and Public Policy in the University of Michigan Stephen M. Ross School of Business
 Carl Moody, Professor of Economics, William & Mary
 J. Mark Ramseyer, Mitsubishi Professor of Japanese Legal Studies at Harvard University Law School
 Paul H. Rubin, Samuel Candler Dobbs Professor of Economics at Emory University, and Editor in Chief of Managerial and Decision Economics
###
About Crime Prevention Research Center
The Crime Prevention Research Center (CPRC) is a research and education organization dedicated to conducting academic quality research on the relationship between laws regulating the ownership or use of guns, crime, and public safety; educating the public on the results of such research; and supporting other organizations, projects, and initiatives that are organized and operated for similar purposes. For more information visit: http://www.crimepreventionresearchcenter.org