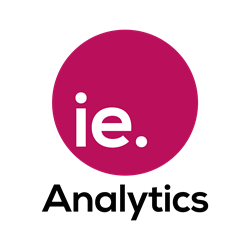 It is now more important than ever to use customer data to drive business decisions.
Chicago, IL (PRWEB) May 27, 2014
For modern companies – particularly in the digital age – it is essential to invest in analytics and Big Data to get a clearer view of customers. Through data-driven insight it is possible to understand your customers' online behavior, what they buy, how frequently they buy it, and how they feel about your products. This understanding opens new opportunities in customer engagement and loyalty. "It is now more important than ever to use customer data to drive business decisions," said Dave Barton, Analytics Division Lead at Innovation Enterprise. "Attendees at the Summit will hear how leading businesses are using and benefiting from the newest analytic techniques."
The Customer Analytics Innovation Summit brings together thought-leaders from the industry including; Ilona Sobkowiak, Director of Marketing Analytics at Vistaprint who will speak on how Vistaprint have streamlined their advertising spend using data analytics. Netflix's Bryan Gumm, the Manager of their Experimentation Platform will discuss how their subscription-based model offers challenges and opportunities for testing and optimization. Alison Burnham, VP of Pricing & Analytics at ScoreBig will share how eCommerce can be informed by the use of pricing analytics.
For a complete list of speakers, agenda, and registration details for the Customer Innovation Analytics Summit, visit: http://theinnovationenterprise.com/summits/customer-analytics-innovation-chicago-2014.
###
About Innovation Enterprise, a CFO Publishing company is an independent business-to-business multi-channel media brand focused on the information needs of Senior Finance, Operations, Planning, Strategy, Decision Support & Advanced Analytics executives. Products include IE.Summits, IE.Finance, IE.Analytics, IE.Operations, IE.Strategy, IE.Membership and IE.Insights. Whether it's delivered online, or in person, everything IE produces reflects the company's unshakeable belief in the power of information to spur innovation.