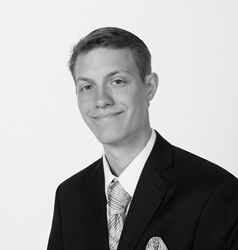 Music is my life. But missions are my passion and ten cents buys a lot of hope in Uganda.
Branson, MO (PRWEB) May 22, 2014
Caleb Allen and his award-winning group, The Allen Family, announced plans today to fund the Hope Children's Village Orphanage in Uganda using proceeds from his new solo album as well as through a recently launched Kickstarter campaign. Allen, who has performed for some of Gospel music's most prestigious events and made multiple television appearances, leads annual mission trips to Uganda with his family. This year Allen's team will finalize construction on a new orphanage, Hope Children's Village. The campaign will run through May 27, 2014 with a goal of $2,250 to earn.
"The challenges in this community range from health problems, a lack of food and water, and limited access to all basic needs of life," says Samuel Ebwongu, a local pastor in Uganda. Ebwongu serves as the overseer for Hope Children's Village. "We have secured a plot of land and are currently in the process of raising funds to finish the first structure."
To help, Allen will be donating $0.10 for every $1 that is pledged on his Kickstarter campaign to help fund the Hope Children's Village.
"Music is my life," states Caleb Allen. "But missions are my passion and ten cents buys a lot of hope in Uganda."
Pledges will go toward helping Allen create a new album titled "Caleb Allen: Life is a Game"—covering costs that include hiring studio musicians, recording time, digital art, digital distribution, etc. Proceeds from this produced album will also be going toward Hope Children's Village. Pledges won't be without benefits, however. Allen has offered each pledge finished copies of the project for donating just $5 toward his cause. Also, every donor will receive a free copy of one of Allen's original songs. Allen is confident that with his connections he can expedite the development of this project and help children in Uganda get the home they deserve.
About Caleb Allen
Allen has traveled the world as a professional musician for over two decades, but now he works from home as an administrator for his family's non-profit ministry, Todd Allen Family Ministries. The family recently accepted an offer from TLC (The Learning Channel) to produce an original television series based on the family's one-of-a-kind lifestyle. Allen lives in Branson, Missouri with his wife, Steffanie, and their ten-month old twin boys, Jackson and Ashton. Learn more about the family and Caleb Allen's goals by visiting his website or following the Kickstarter campaign.