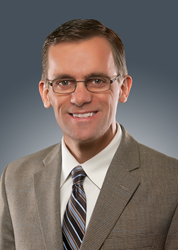 "It's important to remember that Social Security disability benefits can be a worthwhile source of income to you and your family, and an SSDI expert like Allsup can help you learn if you may be eligible." – Mike Stein, Allsup
Belleville, IL (PRWEB) May 28, 2014
More than 150 million U.S. workers are insured for Social Security Disability Insurance (SSDI) benefits, but many thousands of people aren't aware of when and how they can access these benefits, according to Allsup. The company has helped nearly a quarter of a million people with disabilities receive their SSDI benefits.
Allsup joins hundreds of organizations during Disability Insurance Awareness Month in May to raise awareness about the types of available disability insurance, such as short- and long-term disability insurance and SSDI benefits.
"If you've experienced a severe disability from a car accident, or a disease such as cancer that has taken you out of the workforce for 12 months or longer, then you may be eligible for SSDI benefits," explained Mike Stein, assistant vice president of claims at Allsup.
"We help countless people every day with questions about Social Security disability benefits," Stein explained. "It's crucial to understand that you can wait too long to apply for benefits and lose your insured status."
SSDI is a federally mandated disability insurance program overseen by the Social Security Administration (SSA). Social Security disability eligibility criteria are stringent and include a number of requirements. Click here for more information on how to apply for SSDI benefits.
Individuals must have worked and paid FICA payroll taxes to be insured for SSDI benefits. These taxes and earnings are factored into an applicant's insured status. Workers can earn four quarters of coverage in one year of working, and these quarters must total 40 quarters to be fully insured. Applicants also must be currently insured—meaning they've worked for five of the past 10 years.
"This means some workers can make the mistake of waiting too long to apply for Social Security Disability Insurance benefits," Stein explained. "For example, if you had to quit working in 2010 because of an injury or illness and kept hoping that you would go back to work—you shouldn't wait to apply for SSDI."
Other requirements for Social Security disability benefits include that someone must be disabled prior to reaching full retirement age (age 65-67), and they must meet the SSA's definition of disability. The disability must be severe enough to prevent work for 12 months or longer, or be terminal. The SSDI program also requires medical and work history records.
The amount of money an applicant receives from Social Security disability depends on what they earned while working. The average monthly benefit in April was $1,145.70, according to the SSA. Monthly amounts range from a couple of hundred dollars to more than $2,200 per month. Benefits also may be higher for individuals with dependents under age 18 who qualify for dependent benefits.
"It's important to remember that Social Security disability benefits can be a worthwhile source of income to you and your family, and an SSDI expert like Allsup can help you learn if you may be eligible," Stein explained.
Read more on the benefits of an SSDI representative at http://www.Allsup.com.
Find more about eligibility for Social Security Disability Insurance benefits by contacting an Allsup SSDI specialist for a free evaluation at (800) 678-3276.
about Allsup
Allsup is a nationwide provider of Social Security disability, veterans disability appeal, Medicare and Medicare Secondary Payer compliance services for individuals, employers and insurance carriers. Allsup professionals deliver specialized services supporting people with disabilities and seniors so they may lead lives that are as financially secure and as healthy as possible. Founded in 1984, the company is based in Belleville, Illinois, near St. Louis. For more information, go to http://www.Allsup.com or visit Allsup on Facebook at http://www.facebook.com/Allsupinc.
# # #