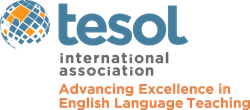 With new standards come new challenges - but also possibilities.
Alexandria, Virginia (PRWEB) May 23, 2014
TESOL International Association, a professional association committed to promoting excellence in English language teaching, has released resources to help teachers of English learners address the Common Core State Standards. The resources include books, papers, and a webinar.
In March 2014, TESOL Press, the publishing arm of TESOL International Association, published the professional paper "Changes in the Expertise of ESL Professionals: Knowledge and Action in an Era of New Standards." In February 2013, TESOL convened a meeting of teachers, administrators, researchers, and policy makers to consider how the Common Core State Standards and Next Generation Science Standards will affect the role of English language educators in United States. The professional paper summarizes the discussion and recommends next steps as the new standards are implemented across the country.
"With new standards come new challenges—but also possibilities. The Common Core State Standards represent a major overhaul of the expectations we have of all students, including English Learners," explains TESOL Executive Director Rosa Aronson. "In this context, the role of ESL professionals is transformed and needs to be strengthened."
On Wednesday, 18 June, the professional paper's authors—Guadalupe Valdés, Amanda Kibler, and Aída Walqui—will discuss those challenges and possibilities in a virtual seminar. More than 70 ESL professionals have registered so far for the free event, and that number is expected to rise significantly. The webinar will be available for download after it airs live.
In addition to the paper, TESOL Press has also published a book series on the Common Core, edited by Luciana de Oliveira. The first two volumes in the series, Common Core State Standards in English Language Arts for English Language Learners: Grades K–5 and Common Core State Standards in Mathematics for English Language Learners: Grades K–8, were released in March 2014. The two volumes provide concrete ideas, strategies, and pedagogical practices that teachers can use to support ELLS in their classrooms.
Three more volumes are forthcoming in 2014. These books will focus on the Common Core in language arts for grades 6 to 12, in mathematics for high school students, and in literacy in history/social studies, science, and technical subjects.
The newest releases from TESOL Press are The ELT Files: Common Core Workshops for Content-Area Teachers. This series of on-demand professional-development workshops were developed with the support of the Braitmayer Foundation. Each workshop helps teachers understand and address the needs of beginning English learners in the CCSS context.
"After all the positive feedback from the 2013 TESOL convening and the paper regarding the Common Core and changing role of ESL teachers, TESOL knew there was more work to be done," noted Sarah Sahr, TESOL's director of education programs. "To ensure that practitioners' needs were met, TESOL recruited teachers to build and pilot these interactive workshops."
Workshops are available for early elementary, upper elementary, middle school, and high school levels. Each includes a presenter training guide, a ready-to-use PowerPoint presentation, and participant handouts.
Information on these resources and more is available on TESOL's Common Core State Standards and English Learners resource webpage.
About TESOL International Association
Founded in 1966, TESOL International Association is a professional community of educators, researchers, administrators, and students committed to advancing excellence in English language teaching for speakers of other languages worldwide. With more than 13,000 members representing over 150 countries, TESOL fosters the exchange of ideas, research, and peer-to-peer knowledge, and provides expertise, resources, and a powerful voice on issues affecting the profession. Through professional development programs, its international conference, special interest groups, and publications, TESOL engages tens of thousands of professionals to collaborate globally and create a world of opportunity for millions of people of all ages who want to learn English. For more information, please visit http://www.tesol.org.
###