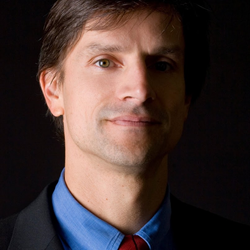 Newport Beach, CA (PRWEB) May 23, 2014
Plastic Surgeons from across the country will be attending the California Society of Plastic Surgeons 64th annual meeting to hear Dr. Robert Kessler and many other talented surgeons speak and educate on the latest trends and techniques in the industry. On May 25th Dr. Kessler will be sharing valuable information on the innovative, new theories of abdominal contouring. Among Dr. Kessler's topics will be the fleur-de-lis abdominoplasty, lipoabdomoinoplasty, and reverse abdominoplasty.
This year's meeting will cover a wide spectrum of issues concerning California's plastic and cosmetic surgeons. Plastic Surgeons from across the state will share their advice and expertise on issues such as practice management, breast augmentation/reconstruction, and newly available medical devices. Current President of CSPS, Dr. Robert Hardesty, tells members that the gathering promises to be, "a truly focused, interactive, and educational meeting."
The California Society of Plastic Surgeons (CSPS) is the largest state plastic surgery society in the United States, with over 450 members. The group holds the highest of standards for all of its members. Each must be Board Certified by the American Board of Plastic Surgery, adhere to strict guidelines, ethics, and continuing education responsibilities.
Dr. Kessler has been performing cosmetic surgery in the southern California area for over ten years and has been a council member in the CSPS for three years. He is double Board Certified, in both general and plastic surgery. Dr. Kessler is an educator and routinely lectures on facial rejuvenation, plastic surgery, and techniques for body contouring after a significant weight loss. To schedule a meeting with Dr. Kessler, contact his Newport Beach office at 949.644.6544.
The California Society of Plastic Surgeons' meeting will be held in Newport Beach from May 23 to May 26, 2014 at the Marriott Hotel and Spa. For more information on the upcoming meeting, visit http://www.californiaplasticsurgeons.org or call 510.243.1662.
Contact:
Kessler Cosmetic Surgery
2121 East Pacific Coast Highway
Suite 200
Corona Del Mar, California 92625
949-644-6544
http://www.drrobkessler.com