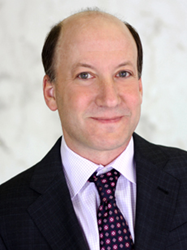 It is an incredible honor to be granted this award again.
Beverly Hills, CA (PRWEB) May 23, 2014
Los Angeles retinal ophthalmologist David J. Parks, MD has been awarded the designation of "top doctor" for the 11th consecutive year by Castle Connolly Medical Lmtd. Castle Connolly is one of America's leading sources for identifying the top doctors in the country. In addition to Cedars-Sinai Medical Center, Dr. Parks works with La Peer Health Systems in Beverly Hills, California.
This is the result of an exhaustive search, including a thorough review of patient experiences and analysis by experts within the industry. Dr. Parks has been recognized for over a decade by the experts at Castle Connolly for his achievement in the treatment of macular degeneration and retinal disorders.
"It is an incredible honor to be granted this award again," said Dr. Parks. "My focus has always been on the needs of the patient, and this award reminds me every year how essential it is to keep patients at the center of my practice."
Castle Connolly works to help consumers find the best healthcare. To achieve this they publish the Top Doctor award to honor the physicians who have achieved peak performance in their field and brought the highest value to their communities.
"It is tremendously exciting to receive this award," said Dr. Parks. "It has been over a decade but I never take for granted how meaningful this honor truly is."
David J. Parks, MD is a board-certified ophthalmologist. He specializes in diseases and surgery of the retina and vitreous, ocular inflammatory diseases, and the ocular complications of AIDs.
After earning his bachelor's degree from the State University of New York at Binghamton, Dr. Parks graduated with honors from the Washington University School of Medicine in St. Louis, which is consistently ranked among the nation's top five medical schools. Next, he received hands-on training at an internal medicine internship at University Hospital in Long Island and completed an ophthalmology residency at Krieger Eye Institute at Sinai Hospital in Baltimore. Determined to hone his skills, Dr. Parks took on a two-year fellowship in ocular immunology and uveitis at the National Eye Institute, a branch of the National Institute of Health. Afterwards, he did a second fellowship in diseases of the retina and vitreous at White Memorial Medical Center in Los Angeles.
La Peer Health Systems is an outpatient surgery center in Beverly Hills, founded by doctors and focused on providing excellent patient care alongside the most cutting-edge medical treatments available. With 50 world-renowned physicians in 14 specialties, comprehensive medical treatment is offered that takes patients from consultation to diagnosis, treatment, surgery, and ultimately aftercare. The 14 medical departments include orthopedics & sports medicine, gastroenterology, head & neck surgery, colorectal & general surgery, podiatry, ophthalmology, pain management, plastics & reconstructive surgery, gynecology, spine surgery, interventional cardiology, bariatric surgery, thoracic surgery, and anesthesiology. Unlike large hospitals, La Peer's unique structure offers extremely personal care in a safe and controlled environment.
To learn more about La Peer Health Systems, visit http://www.lapeerhealth.com.