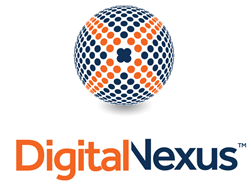 "Having held C-level technology positions for the past 25 years, I know what keeps C-level executives up at night. It's uncertainty."
Las Vegas, NV (PRWEB) May 23, 2014
Recognizing that technological advances are having a dramatic effect on business and are reshaping the roles and responsibilities of CEO's, COOs, CMOs, CTOs and CIOs, two veteran industry leaders have created Digital Nexus to help businesses successfully evolve in this new era of Digital Darwinism.
Mobile and technology industry leader, Robert A. Strickland and Jeff Symon, a serial entrepreneur with extensive experience in pioneering new marketing solutions, understanding the demographic shifts and creating unique physical and digital brand experiences, are pooling their resources and making the required investments to address the chokepoint where disruptive technology, shifting demographics and marketing converge.
Digital Nexus has been formed by combining the capabilities of Strickland Consulting, a 4-year old emerging technology and telecom consulting company and AIM, a 17-year old integrated marketing and brand company. "Having held C-level technology positions for the past 25 years, I know what keeps C-level executives up at night," said Strickland. "It's uncertainty. Rapid technological changes are reshaping the relationship between operations, marketing and IT and creating a challenging environment that requires holistic expertise to be successful. Businesses need a team of external seasoned professionals to help them build their entire digital ecosystem."
According to a 2014 report by pwc, CEOs see product and service innovations as the primary growth opportunity in 2014. For many companies, the growth agenda will be centered on designing new digital ecosystems, merging the potential of advanced hardware, innovative software and the accompanying services and infrastructure support structure to create different economies and operating models to accommodate heightened and personalized customer expectations.
"Business leaders have come to realize that, whatever business they're in, they are also now a technology company," said Symon. "With the continued explosion in technology, it has become crucial to make the right technology choices – or suffer at the hands of a more savvy competitor." CEOs also fret that their IT function is not able to deliver on their agendas, with 67 percent saying their IT department is only somewhat prepared or not prepared to make the changes needed.
Beyond changing technology is the challenge of changing demographics, a key to mapping a client's path to purchase. In the U.S. alone, a rapidly growing Hispanic market, now representing more than 16 percent of the population, is bringing its own sensibilities to its purchasing decisions, and they aren't alone. The largest demographic groups, Millennials at 76 million and Boomers at 75 million, both have their purchasing triggers, and they aren't the same. Addressing emerging and distinct market segments has been a core competency of the AIM team for the past 17 years.
Staying on top of both domestic and emerging market demographic changes is only the first step; next, is designing compelling, personalized experiences that appeal to each consumer, while maintaining a core brand identity that is recognizable to all. Currently, marketers know they need to change but aren't sure how to do it. Research by Adobe found that 40 percent of surveyed marketers said they know they need to reinvent themselves, but only 14 percent of those actually know how to go about it. In short, disruptive technology innovation, coupled with an evolving demographic mix, is creating pressures on marketing departments that aren't sure how to succeed any more.
Digital Nexus was created to address these issues. Co-Founders Strickland and Symon, have made the capital investment, brought together a team of senior-level professionals, begun to assemble a notable advisory board and created strategic alliances with companies that add significant value to Digital Nexus clients.
Headed by Chief Operating Officer, Leanne Strickland-Hill, former COO of Strickland Consulting, the Digital Nexus team can assess a company's technological and marketing issues and use their up-to-date knowledge to create unique, integrated solutions designed to effectively address these issues. Leveraging its holistic understanding of the digital ecosystem, Digital Nexus assists clients by working at the strategic, tactical and operational levels and offers solutions to complement a company's internal resources with external seasoned professionals enabling businesses to cost-effectively accelerate their growth. In addition to Management Consulting services, Digital Nexus offers clients a suite of Marketing Solutions including brand development, go-to-market activation, sales presentations and business development. More information about Digital Nexus, its capabilities, senior-level consultants and board of advisors is available at http://www.TheDigitalNexus.com.