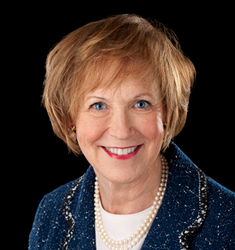 White Plains, N.Y. (PRWEB) May 23, 2014
Today, United Way of Westchester and Putnam (UWWP) announced the selection of Alana Sweeny as its new president and CEO, effective June 2. Sweeny joins the organization following former president and CEO Naomi Adler's departure after six years of devoted service.
Sweeny, a Mahopac resident, has dedicated her career to working directly with children, individuals and families facing challenges such as poverty or special needs, and supporting their cause through policy, partnerships and funding. As an early childhood educator, special educator and school administrator, Sweeny has worked with young children and their families for more than 30 years. She has also developed model local programs and influenced state and national policy initiatives related to youth, families, and education.
"Ms. Sweeny's extensive background in fundraising, human services, and government, as well as her strong focus on children's issues, make her the perfect fit to lead the United Way of Westchester and Putnam," said Gregory D. Bassuk, Esq., chair of the UWWP board of directors and chief operating officer of IndexIQ. "Ms. Sweeny will be a passionate advocate for critical programs such as United Way's 2-1-1 and will help us make tremendous strides in our education, income, and health initiatives."
Sweeny most recently served as executive director of the Police Athletic League in New York City from 2011 to 2014, providing 40,000 inner-city children with education, sports, recreational activities and workforce development in high poverty and crime areas. As commissioner of the New York State Council on Children and Families, she coordinated the state's 13 education, health and human services agencies joint priorities as they affected children and families. Additionally, Sweeny has chaired numerous task forces, including Out of Wedlock Pregnancy and Poverty and the Alliance for Family Literacy. She co-chaired, with the state education commissioner, the task force on School-Community Collaboration.
"I am absolutely delighted to have the opportunity to serve my community in this capacity," Sweeny said. "I'm honored to join an organization as longstanding and highly regarded as the United Way of Westchester and Putnam, and look forward to making a difference in the lives of those in our local community and beyond."
Sweeny's involvement with UWWP spans decades, serving as both board chair for the United Way of Putnam and vice chair of the board of United Way of Westchester and Putnam in the early 1990s. She was Governor George Pataki's point person in working towards the development of United Way's 2-1-1 helpline, and worked closely with the United Way of New York State on early childhood, health and poverty issues.
An active community member, Sweeny is a volunteer for the Greater New York Chapter of the American Red Cross and is vice president of the board of the Cornell Cooperative Extension in Putnam County. She was recently selected by the NY State Senate as a 2014 "Woman of Distinction," an honor she previously received in 1999. She is married to Judge John Sweeny, associate justice of Supreme Court Appellate Division, First Department, and is the mother of three adult boys.
About United Way of Westchester and Putnam:
For the past 50 years, United Way of Westchester and Putnam has operated with the fundamental belief that all people deserve a quality education, enough income to support a family, and opportunities for a healthy lifestyle. United Way works with agency partners, government, businesses and community leaders to solve problems that are too complex for any one entity alone. All contributions go toward improving the education, income, and health of the children, youth and families throughout Westchester and Putnam. United Way's Hudson Valley Region 2-1-1, covering Westchester and Putnam as well as Dutchess, Orange, Rockland, Sullivan and Ulster counties, answers up to 500 calls and 1,000 online inquiries per day ranging from tax, heating, and mortgage questions to childcare, basic needs, natural disaster and crisis calls. United Way of Westchester and Putnam is at 336 Central Park Ave., White Plains, NY 10606. They can be reached at 914-997-6700 or by visiting http://www.uwwp.org. Follow United Way on Facebook (http://www.facebook.com/UnitedWayWP) and Twitter (@UnitedWayWP) for the latest news and updates.