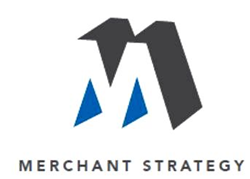 We want to be part of the vibrant business community of Palm Beach County, networking and building alliances. - Sharon Merchant
West Palm Beach, Florida (PRWEB) May 23, 2014
Company President Sharon Merchant, a Florida native, and her team are experts in government relations, public involvement, special events production (from concept to completion), non-profit fundraising, crisis management, media outreach, strategic planning, and social media. They also possess and share their technical skills in creative graphic and web site design, event promotions and full-scale marketing activities that include advertising, communications, branding and publication. Along with Merchant, the team includes Vice President Laura South, Creative Director Wayne Merchant, and Administrative Assistant Bette Anne Starkey.
"We want to be part of the vibrant business community of Palm Beach County, networking and building alliances," said Merchant. "We want to help others grow in the community."
A ribbon-cutting ceremony celebrating TMS' participation in the Chamber will take place on May 29, 2014 at the new TMS office in the Flagler Pointe building, 1804 North Dixie Highway in West Palm Beach. The 11-year-old TMS moved to this location in March to better facilitate their burgeoning business in the areas of public involvement, business development and community involvement.
Prior to launching the firm that bears her name, Merchant was a member of the Florida House of Representatives, and had an award-winning legislative career, during which time she served as Chair of the Appropriations Committee on Transportation and Economic Development, the Juvenile Justice Committee and the Palm Beach County Legislative Delegation, Vice Chair of the Utilities and Telecommunication Committee, and the Republican Caucus. Merchant's political experience is especially relevant to the government relations services TMS offers, which includes: providing access to elected officials and key policy-makers; assisting clients through the legislative process as laws or policies are considered; and strategizing on how to succeed through the maze of governmental procedures. It is also important to the firm's Transportation and Land Use projects. She currently serves on the board of the South Florida Fair, Florida Tax Watch, the Economic Forum of Palm Beach County, Discover the Palm Beaches, the Palm Beach Historical society, was past chair of Grassy Waters Preserve and was past Regent of the Palm Beach Daughters of the American Revolution (DAR) Chapter. Merchant received her undergraduate degree from The Florida State University.
The woman-owned and woman-operated Merchant Strategy is privileged to have a number of Certifications, including: OSD Small Business Enterprise, State of Florida; Small Business Enterprise, City of West Pam Beach; Minority and Women-owned Business Enterprise, Broward County School Board; Minority and Women-Owned Business Enterprise, Broward Community College; Small Business Enterprise, Palm Beach County; Disadvantaged Business Enterprise, South Florida Water Management District; Small Business Enterprise, Palm Beach County School District; Central Contractor Registration, registered; and General Services Administration AIM Schedule 541 2, among them. TMS is located in a county HUBZone and CRA district, The firm's clients include a "who's who" among city governments, non-profit organizations, and industry leaders in transportation, architecture, engineering construction, environmental services, utilities, energy production and manufacturing.
Visit The Merchant Strategy online at http://www.themerchantstrategy.com, follow them on LinkedIn at https://www.linkedin.com/company/the-merchant-strategy, or view their Facebook page at https://www.facebook.com/themerchantstrategy.
For additional information on the ribbon cutting ceremony, phone The Merchant Strategy at (561) 315-9110.