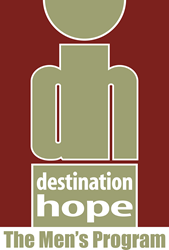 Someone who is struggling with an addiction and trauma at the same time needs special treatment.
Fort Lauderdale, Fla. (PRWEB) May 23, 2014
In May, we observe Mental Health Awareness Month, and Destination Hope alcohol and drug rehab in Florida stresses the importance of remembering our military in those discussions. The US Department of Veterans Affairs (VA) estimates that about 30% of Vietnam Veterans and 11-20% of the Iraq and Afghanistan wars experience post traumatic stress disorder (PTSD). Many of these men and women turn to substances in an attempt to self-medicate, which can quickly lead to co-occurring disorders, or dual diagnosis.
"Dual diagnosis is very common, especially among veterans and active duty military," said Ben Brafman, the founder and CEO of drug rehab FL program Destination Hope. "Someone who is struggling with an addiction and trauma at the same time needs special treatment. Mental Health Awareness month is a great time to reach out to the veteran and military communities."
The Substance Abuse and Mental Health Services Administration (SAMHSA) reports that stigma against mental health disorders is heightened in the military. For example, 41 percent of military personnel surveyed thought receiving help would be embarrassing, compared with 18 percent of non-military personnel. This kind of thinking can present a real barrier to receiving treatment.
"Dual diagnosis is treatable," said Brafman, a 20-year veteran of the behavioral health industry. "It does require specialized treatment, so it's very important that veterans suffering from a dual diagnosis get that personalized treatment they need."
Another reason why members of the military may shy away from seeking dual diagnosis treatment is out of concern for their job prospects. 63 percent of military personnel thought that leadership would treat them differently after they received help, as opposed to only 33 percent of non-military respondents. That's why the VA ensures strict confidentiality of treatment for substance use disorders.
"The sad truth is that most of the men and women in need of treatment never get it," said Brafman. Our dual diagnosis alcohol and "drug rehab in Florida sees a rising need for dual diagnosis treatment, especially in the military, but we as a society need to make that available to everyone."
SAMHSA statistics estimate that 21.6 percent of the 1.2 million people who thought they needed treatment did not receive it due to stigma. By using events such as Mental Health Awareness month to educate and raise awareness about treatment opportunities, we can change those numbers.
There are many wonderful resources available for our military, such as VA's 24/7 Veterans Crisis Line at 1-800-273-8255, and the 24/7 Veterans Crisis Line website which provides access to a live chat with a crisis counselor.
###
Destination Hope is a full service addiction, drug, alcohol and dual diagnosis treatment facility for men suffering from substance abuse and mental health issues. Florida drug rehab treatment programs include: drug rehab, alcohol rehab, outpatient rehab, prescription drug rehab, dual diagnosis therapy to treat depression, anxiety and PTSD, family therapy programs, and aftercare. Destination Hope and its partner program, Destination Hope: The Women's Program, provide gender specific therapy in an intimate treatment environment. For more information on the center or substance abuse and addiction treatment, please go to http://www.drugrehabfl.net.