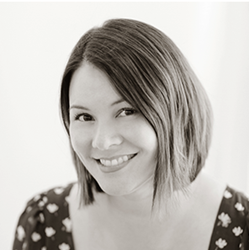 "Working directly with experienced wedding planners has helped us create the best possible solution to the challenges that planners face on a daily basis,"
San Diego, California (PRWEB) May 28, 2014
Aisle Planner, the cloud based wedding planning platform, announced the public release of their much-anticipated "Pro-Planning Tools" this week, giving wedding planners everywhere a reason to celebrate. The new release gives planners a suite of powerful web based tools that makes planning more efficient, organized and personal. One of the features that makes the new platform so unique is that planners now have the ability to customize and personalize things like their checklists or budget templates, keeping their personal planning process intact. The new Pro-Planning Tools are part of several releases in the company's development pipeline as they work towards modernizing the $72 Billion Dollar a year wedding planning industry and reconnecting brides, planners and service providers to the planning process with new technology.
The founders of Aisle Planner know first hand the challenges planners face after years in the wedding industry as wedding planners themselves. "From the moment we opened the doors to our wedding consultation and design firm over 13 year ago, the search was on to find the most comprehensive, efficient way to manage our business and with that, each wedding," said Christina Farrow, Co-Founder and President. "From meticulously prepared three ring client binders filled with custom created word document worksheets to complicated Excel spreadsheets to modern day online project management tools, we tried every way possible to find something that met our specific needs as wedding planners. There was just nothing out there."
The San Diego based company made a big splash in the wedding industry earlier this year when it released its "DIT" (do it together) wedding planning tools. The tools give couples a way to manage all the details of their wedding, collaborate with vendors and connect directly to the planning process in a clutter and ad free environment. Since its release, thousands of brides from around the globe have discovered the cloud based planning app and are now using it to plan their weddings.
The new "Pro-Planning Tools" have been in public beta for a few a weeks and were developed in partnership with a group of top tier wedding planners. This relationship has given the company great insight into the scope of needs of the professional planning community and development of future features they have in the works. "Working directly with experienced wedding planners has helped us create the best possible solution to the challenges that planners face on a daily basis and better understand their needs" says Farrow. The success of this strategy can be sen in the rapid adoption by the professional planning community during the public beta validating the demand from a market that has been largely underserved until now.
Aisle Planner is a technology company committed to improving the wedding planning experience through modernization of the wedding planning industry. The company is headquartered in San Diego California. For more information please email us at media(at)aisleplanner(dot)com.