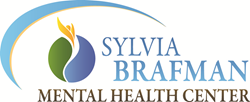 26.2 percent of US adults are living with mental illness each year.
Fort Lauderdale, Fla. (PRWEB) May 23, 2014
May is Mental Health Awareness month, which is great news for the estimated 26.2 percent of US adults who are living with mental illness each year. The Sylvia Brafman Mental Health Facility in South Florida has seen firsthand the need for quality mental health treatment, as demand for their services has skyrocketed since 2012.
"We opened our doors in November 2012," says the mental health facility's founder and behavioral health expert Ben Brafman. In just over a year and a half we have doubled in size. There is an overwhelming need for high-quality mental health treatment facilities in America."
Just how prevalent is mental illness in the United States? The National Institute of Mental Health reports that mental disorders are the leading cause of disability in the US and Canada. What's more, 45 percent of people diagnosed with any one mental disorder also meet the criteria for 2 or more disorders. Mental health treatment challenges are not going away, and we must rise to meet them by encouraging treatment at a mental health facility.
"Awareness campaigns like Mental Health Awareness month are so important," said Brafman. "They help break the stigma of mental illness that stands in the way of so many people receiving treatment. The more we talk about mental health, the more we can erase the unnecessary shame associated with it."
Mental Health Awareness month was first established in 1949, making this its 65th anniversary. This year's theme is "Mind your health," and will reach millions of people through local and national awareness events. Mental health screenings are a large part of building public understanding of mental health disorders and treatment.
"Entering a mental health facility is an important first step," said Brafman. "However, it's not the only step. For treatment to be effective, it must be personalized and flexible. Someone with depression should not follow the same treatment plan as someone with anxiety. Mental health treatment is not transferable."
Mental illness does not just affect those living with a diagnosis; we are all impacted in some way. That's why observing Mental Health Awareness month can help all of us, not just those who have a mental health disorder. Mental health disorders can happen to anyone at any stage in life, and there is nothing to be ashamed of. Treatment works, and it is available – all you have to do is take the first step towards a mental health facility.
####
The Sylvia Brafman Mental Health Center is a full service mental health facility located in Fort Lauderdale, Fla. Dedicated to helping individuals who suffer from mental illness find a path to living better, The Sylvia Brafman Mental Health Center offers a mental health program and support for a wide variety of mood and thought disorders including: depression, anxiety disorders, anger management, eating disorders, post-traumatic stress disorder (PTSD), bipolar disorder, schizophrenia and schizoaffective disorder. For more information on mental health treatment please contact The Sylvia Brafman Mental Health Center at 1-888-205-2775 or online at http://www.mentalhealthcenter.org.