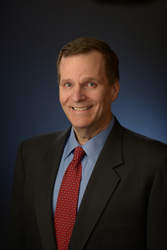 Veterans and their families are owed better care and treatment through the VA than the VA has been providing them
Baltimore, MD 21202 (PRWEB) May 23, 2014
MedicalMalpracticeLawyers.com, the premier free website connecting medical malpractice victims in the U.S. with local medical malpractice lawyers in their state, has made extensive efforts in light of the recent scandals involving VA medical facilities to find lawyers in all U.S. states who stand ready to assist veterans and their dependents who have been injured (or worse) as a result of VA medical malpractice.
Claims of medical malpractice against the U.S. Department of Veterans Affairs (VA), VA medical centers, VA health care facilities, and VA employees are subject to strict legal requirements regarding how the claims are made and when the claims must be filed. The federal laws regarding claims made against the VA make it impractical for medical malpractice victims to handle their claims by themselves - one wrong step, and the claim may be denied or dismissed.
It is imperative that vets and their families who may have valid claims against the VA consult with lawyers familiar and experienced with VA medical malpractice claims to learn about their responsibilities and rights in bringing claims.
When the initial reports regarding the ongoing and expanding VA scandals first became public, MedicalMalpracticeLawyers.com reached out to lawyers throughout the United States who are ready and willing to assist vets who may have been harmed by the VA.
Jeff E. Messing, President of MML Holdings LLC, which operates the MedicalMalpracticeLawyers.com website and publishes its daily blog, stated, "Veterans and their families are owed better care and treatment through the VA than the VA has been providing them. There is no excuse or justification for delayed appointments, delayed care, or improper medical treatment experienced by our veterans, to whom we owe so much. Any vet or the vet's family who believe that the VA caused them harm are due answers and may be owed compensation if the VA engaged in negligence or other wrongdoing. MedicalMalpracticeLawyers.com has been in touch with many lawyers throughout the United States who are angry at the manner in which veterans have been treated and are available to discuss the claims of vets who may have been harmed by the VA."
Any U.S. veteran or a dependent of a veteran who may have been injured or harmed by VA medical malpractice may contact MedicalMalpracticeLawyers.com to be connected with VA medical malpractice lawyers in their state who may assist them with a claim against the VA, or call toll-free 800-295-3959. Turn to us when you don't know where to turn.