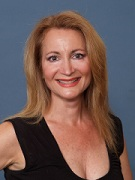 Channeling Spiritual Guides can be quite an adventure!
Delray Beach, FL (PRWEB) May 24, 2014
Spirit Medium Laura jokingly states that when you get good at channeling spiritual guides you will be able to gain access to all information. She looks forward to revealing the juicy secrets to possible omniscience in a four week series of online video courses starting June 2, 2014.
Some examples of Spirit Medium Laura's exciting journey into the realm of omniscience include.
(1) A health issue diagnosed by channeling spiritual guides to caller on a recent radio show confirmed by caller's physician the next day.
(2) Channeling spiritual guides revealed to Spirit Medium Laura the name, spelling and description of the Maian culture, not Mayan, as corrected. This culture was later confirmed as having existed during the time and locale described.
Channeling spiritual guides can be a wonderful skill to have. It can help with creative projects from writing to art to business. It can be quite exciting to get inspiration from intangible intuitive sources.
Get more information and RSVP HERE.
About Spirit Medium Laura
Laura Mendelsohn, talking to spirit for over 30 years, has written 5 e-books, been highlighted in the media, filmed for TV and is host of The Virtual Seance, an Internet Radio & TV Show, providing LIVE, REAL & RAW Spirit Connections and Education.
For more information:
Contact: Laura Mendelsohn
Phone: (954) 465-7338
Web: http://www.SpiritMediumLaura.com