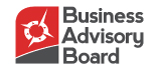 "We are pleased that the Business Advisory Board has recognized TimeFox as one of its top 20 project management solutions for small businesses!"
Victoria, British Columbia (PRWEB) May 22, 2014
TimeFox is one of only 20 project management products (out of 170 evaluated) to make the small-business approved list in the Business Advisory Board's 2014 Project Management Software Greenbook.
The Business Advisory Board's respected, low-cost and time-saving Greenbooks are guides designed to help small businesses make smart product purchasing decisions.
"The list of approved products in our Project Management Greenbook represents the best the market has to offer for small and medium-sized businesses", said Abraham Langer, CEO Business Advisory Board. "Our mission is to help small businesses find the right products and TimeFox is one of the few solutions that is doing a great job serving this important segment. We congratulate TimeFox on making the 2014 list."
The Greenbook review highlights TimeFox's "… excellent customer support and quick turnaround times on customer questions and problems…" saying that the product "… shines in the areas of time tracking, estimating, and reporting."
"FunctionFox is dedicated to providing simple, secure, web-based tools to help smaller companies succeed," says Corina Ludwig, President, FunctionFox Systems Inc, "We are pleased that the Business Advisory Board has recognized TimeFox as one of its top 20 project management solutions for small businesses!"
To learn more about Business Advisory Board, please visit http://baboard.org.
About FunctionFox
FunctionFox is the leading provider of time and project tracking software for small creative companies. TimeFox, its web-based timesheet and project management software, is the number one ranked time-tracking system in North America. Graphic design, advertising, communications, marketing, multimedia, public relations, and interactive firms all choose TimeFox as their web-based time and project management application. TimeFox is currently used by thousands of customers in Canada, the US, Europe, Asia, Australia and New Zealand.
For more information please visit http://www.functionfox.com or contact:
Corina Ludwig, President
FunctionFox Systems Inc.
#2-415 Dunedin Street
Victoria, BC, Canada
V8T 5G8
Toll-Free: 1.866.369.8463
Tel: 1.250.479.1285
Fax: 1.250.479.1285
Email: info(at)functionfox(dot)com