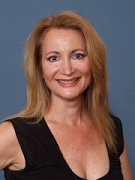 Chakra Meditation Can Heal
Delray Beach, FL (PRWEB) May 24, 2014
Spirit Medium Laura finds chakra meditation and readings are extremely potent tools for healing and helping individuals . She illustrated this during a recent radio show.
Spirit Medium Laura picked a random caller to the show. She read the caller's solar plexus chakra. It revealed information about ongoing mistreatment by family members to the caller, which contributed to low self esteem.
The caller confirmed this was true. Spirit provided a path to remedy this. Firstly, spirit said the caller had better ability to concentrate now in her later years. The caller confirmed this.
Then spirit suggested she would now be able to get higher education due to her ability to concentrate. This, in turn, would improve her career, resulting in enhanced self esteem. The caller confirmed she had never developed her career and this did contribute to low self esteem.
You can listen to Spirit Medium Laura working with this caller live and describing how to use chakra meditation to heal by watching this past radio show HERE.
About Spirit Medium Laura
Laura Mendelsohn, talking to spirit for over 30 years, has written 5 e-books, been highlighted in the media, filmed for TV and is host of The Virtual Seance, an Internet Radio & TV Show, providing LIVE, REAL & RAW Spirit Connections and Education.
For more information:
Contact: Laura Mendelsohn
Phone: (954) 465-7338
Web: http://www.SpiritMediumLaura.com