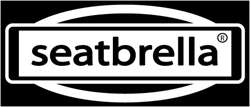 We sell the most effective and easy-to-use temporary seat covering on the market.
Dallas, Texas (PRWEB) May 26, 2014
Seatbrella®, Inc., the maker of a waterproof car seat protector, now has a new website to make online shopping easier. The site reflects a growing demand for products designed to handle sweat or grime which can accompany active lifestyles.
"The rising popularity of fitness activities such as outdoor boot camps and hot yoga workouts creates a need for the protection of vehicle seats from perspiration," says Jessica Johnson, marketing director for Seatbrella®, Inc. "We sell the most effective and easy-to-use temporary seat covering on the market."
Her company's waterproof seat protector folds to form a compact storage pouch and unfolds for use in just seconds, she notes. They are also washable, durable, suitable for a variety of vehicle seats and rated comfortable in use.
The new website includes additional order and payment options.
"The Seatbrella® is a cost-effective alternative to using towels, garbage bags, or newspapers for temporary seat protection," adds Johnson. "But it is also perfect to use after tanning sessions, yard work, fishing, camping, ranching and other activities that can be hard on vehicle seat surfaces—like transporting pets."
More Americans than ever visit gyms and other fitness facilities. The rise of yoga as a popular fitness activity has seen its practitioners grow to an estimated 20 million nationwide, according to industry sources.
Seatbrella®, Inc. is currently designing additional products for seat protection as well as its own line of sports clothing.
To learn more about the company or its products, visit them online at http://seatbrella.com or phone (888) 444-5993.