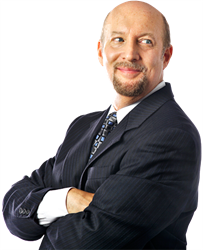 Don't be afraid to sit down with a financial planner or get a yearly credit report, as these are inexpensive or even free resources that can help you track your assets if you if you decide to file for divorce.
Queens, NY (PRWEB) May 23, 2014
Divorce at any stage in life can be a tremendously stressful experience. But dissolving a marriage later in life brings along with it a host of new problems that younger couples often don't face. Queens divorce attorney Bruce Feinstein, Esq. takes a closer look at some of these issues, such as dividing investments, pensions, and insurance, and provides helpful information to help prepare for these situations.
For couples divorcing later in life, there are many factors to consider. Not only do people have to split their heavily intertwined assets, they may also have to come out of retirement or cope with a severe drop in household income. And the number of older couples going through divorce is on the rise. A recent article from the June 2014 Kiplinger Retirement Report says, "the divorce rate among people age 50 and older doubled in the two decades ending in 2010—even as the overall divorce rate remained flat," citing a study by researchers at Bowling Green State University.
"In order to avoid some of the financial and emotional damage that may come from this kind of divorce, it's important to be informed and vigilant," says Mr. Feinstein.
One important tip is to keep track of you and your spouse's marital assets. This can include money you both earned throughout the course of your marriage, such as income, pension plans, property, and private bank accounts. So keep track of everything from loan documents and account statements to lesser-known assets like frequent traveler program rewards. Tracking this information will help couples avoid hunting for it down the line. "And don't be afraid to sit down with a financial planner or get a yearly credit report, as these are inexpensive or even free resources that can help if you have trouble keeping track of all your assets," says Mr. Feinstein.
Another issue older couples frequently face is splitting retirement savings. IRAs and 401(k)s are divided differently, so it's beneficial for couples to start this process as early as possible and to monitor it closely. This is usually done by creating and submitting a QDRO, or qualified domestic relations order. It is important to include as much information as possible in this document, such as early retirement benefits or military benefits, so that each spouse receives the money he or she is entitled to. It is best to work through this process with an experienced divorce attorney. Couples can also utilize non-profit sites such as the Pension Rights Center for more information.
A third important factor to consider is insurance. Older couples who share health insurance plans, whether they are private or through a spouse's employer, can face serious changes once they are divorced. The recent Affordable Care Act assuaged some of these fears, since individuals cannot be denied coverage due to a pre-existing condition. There are also state-run and marketplace plans that may be cheaper for individuals than opting for COBRA coverage once they lose coverage through their spouse. For those who have divorce settlements that cover both spouses through retirement age, it's also important for them to register for Medicare once they are eligible. Long-term care insurance plays an important role, too. Couples should buy this insurance to take advantage of the marital discount, which they do not lose when they divorce.
Marital assets, retirement savings, and insurance are three common issues that are vital for couples to understand, and they hit home the importance of planning ahead and keeping good financial records. There are also many other things for older couples to consider if they plan to file for divorce in New York, so it is beneficial to speak with a divorce attorney and take advantage of other financial resources along the way.
The Law Offices of Bruce Feinstein, Esq. has nearly two decades of experience in divorce law, helping clients and families resolve their issues and move forward with their lives. Visit feinsteindivorcelaw.com for more information or call (718) 475-6039 to reach the New York office.
###