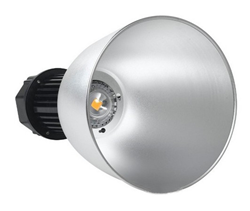 (PRWEB) May 23, 2014
Recently, COBLights.com, a famous lighting manufacturer from China, has announced its new selection of high bay lighting products. What's more, the company's sales manager has stated that all these new lights are offered at discounted prices, up to 30% off. The special offer will come to an end on June 07, 2014.
COBLights.com specializes in almost all kinds of great high bay lighting products. The company insists on deploying strict quality control and considerate marketing strategies; it has now become one of the leading brands in the market.
The sales manager says, "We are happy to release our new collection of high bay lighting products. In addition to high bay lighting items, we have a lot of other products for sale now, including ceiling spotlights, floodlights, ceiling lights, outdoor led lights and so on. As far as I am concerned, all our new items are made with top quality materials. Also, they are promised to be delivered fast."
The high quality lights from COBLights.com are the optimum choices when it comes to storage areas, restaurants, illuminating schools and other industrial and commercial facilities. According to the sales manager, most of its products can be easily installed from 10 to 40 feet high, and all users can enjoy easier maintenance.
About COBLights.com
COBLights.com is a famous company of high quality COB products. The company insists that COB LED products are more suitable than conventional LED packages when it comes to various lighting applications. All its items are featured with great power density, efficient heat dissipation, small space requirement and high performance. It wants to make online shopping more convenient and economical for worldwide clients.
For more information about its affordable items, customers can visit: http://www.COBLights.com/.