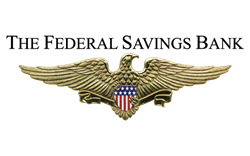 Throughout the housing recovery, home prices have seen few declines.
Chicago, IL (PRWEB) May 23, 2014
The Federal Savings Bank is proud to share that the latest installment of U.S. Housing Scorecard showed that the national real estate market continues to improve. The report, which is a joint release of the Department of Housing and Urban Development and Department of the Treasury, found stability in multiple sectors.
"April's Housing Scorecard shows that the housing market is stabilizing, as home prices have risen nearly 7 percent from last year, and foreclosure completions are at their lowest level since mid-2007," said Katherine O'Regan, HUD assistant secretary for Policy Development and Research.
Weak home sales activity in March
Although the spring selling season has kicked off to good start, sales of new single-family homes have not been as active. Based on HUD and Census Bureau data, the Scorecard said that these sales dropped 14.5 percent to a seasonally adjusted annual rate of 384,000 in March. This was an eight-month low and 13.3 percent decline compared to March 2013.
Although many potential home buyers prefer a new home purchase, it is not surprising that sales in this sector are not performing as well as existing-home sales because of the higher prices. Citing data from the National Association of Realtors, the Scorecard noted that although existing-home sales declined 7.5 percent year over year in March, there was only a 0.2 percent decrease compared to February.
The Federal Savings Bank attributes March's weak sales activity was attributed to harsh weather, low inventory, lower affordability, stricter bank lending standards and fewer distressed properties for sale.
Prices bounce back to pre-recession levels
Throughout the housing recovery, home prices have seen few declines. In February, they were stable, as the Federal Housing Finance Agency purchase-only house price index went up 0.6 percent month over month on a seasonally adjusted basis and 6.9 percent year over year. According the FHFA, prices were at pre-2005 levels.
Mortgage market needs further improvement
While April's Housing Scorecard showed that U.S. real estate activity is stabilizing, The Federal Savings Bank thinks it also cited the need for continued growth, similar to what was suggested in the previous installment. This progress is particularly needed in regard to mortgage performance.
For information about helping those home sales figures continue to rise with a low cost mortgage, contact the Federal Savings Bank, a veteran owned bank.