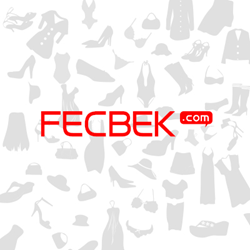 (PRWEB) May 23, 2014
Recently, Fecbek.com, a leading online store that offers many wedding dresses, prom dresses and more, has proudly introduced its beautiful women's shirts and tees; all of these new models are offered at greatly discounted prices.
The new products from Fecbek.com include a wide range of styles. To create a series of new designs that feature attractive and innovative icons, the company's designers work hard every day. The T-shirts feature elegant and beautiful icons. The company's T-shirts for women sell well on the market, and Fecbek.com has enjoyed a fast growth in the past few years.
The vice president of Fecbek.com, said, "We are happy to introduce our award-winning designs to our customers worldwide. Those who want to buy trendy cheap women's shirts can visit our website now, and I think they will like our designs. We launched the promotion to show our appreciation to all our clients worldwide, and the special offer will make our customers very happy."
The designers of Fecbek.com always visit the fashion shows in big cities like London, New York and Hong Kong. They are ready to help ladies do the whole image planning if they are interested the designs on Fecbek.com. The vice president stressed, "If customers have questions during your shopping, we are ready to help, and we will respond to your message within 24 hours."
About Fecbek.com
Fecbek.com is a leading online retail and wholesale store specializing in selling clothing, shoes, bags, wedding and occasion dresses, Cosplay, costumes and beauty products. With a wide selection of products at a low price, the company has been universally recognized for honesty, high efficiency and thoughtful services; it has built a long-term relationship with many customers.
For more information, please visit http://www.fecbek.com/womens-shirts-tees/.