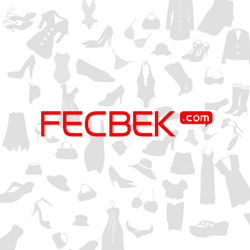 (PRWEB) May 24, 2014
Today, Fecbek.com, a popular online store for all kinds of women's dresses and fashion accessories, unveils its new collection of Clubwear clothing for women. Moreover, 128 new designs of sexy bodycon dresses are also released.
According to the sales director of Fecbek.com, all these new dresses are available at discounted prices, up to 30% off. For example, one of the dresses (Item Code:CLBOW100955-ZLM-LC21095), Fiery Red Mesh Bodycon Mini Dress For Women, was previously priced at $39.99, and it is offered at a new discounted price of $29.99. The sales director states that any order above $350 can get an extra $50 discount.
Fecbek.com is devoted to designing and manufacturing high-quality women's dresses with fast delivery to its clients worldwide. Fecbek.com has a professional designer team. Mr. Tony, a designer of Fecbek.com says, "I am happy to work with other members in this team, and we work together to achieve a common goal. All of us work hard to create attractive designs for our customers."
Fecbek.com's designs are popular among the global women for the fashionable styles, gorgeous looks and delicate craftsmanship. These new Clubwear clothing and sexy bodycon dresses are certainly no exception. In Fecbek.com's opinion, low-priced dresses are popular now, because not everyone wants to spend too much on the dresses in today's economic atmosphere. The company is ready to create more trendy dresses in the latest trends to hit the market.
About Fecbek.com
Fecbek.com is a leading online retail and wholesale store specializing in selling clothing, shoes, bags, wedding and occasion dresses, Cosplay, costumes and beauty products. With a wide selection of products at a low price, the company has been universally recognized for honesty, high efficiency and thoughtful services; it has built a long-term relationship with many customers.
For more information, please visit http://www.fecbek.com/.