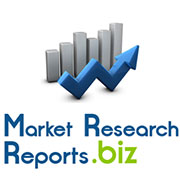 China Automotive Wheel Industry Report, 2013-2014
(PRWEB) May 24, 2014
The report analyzes the following aspects:

Global automotive market
Chinese automotive market
Global automotive wheel industry and market
Chinese automotive wheel industry and market
37 automotive wheel makers
To Read the Complete Report with Toc Visit http://www.marketresearchreports.biz/analysis-details/global-and-china-automotive-wheel-industry-report-2013-2014.
In 2013, aluminum wheel makers were satisfied to see the continuous falling upstream raw material prices and recovered downstream markets. Due to the excess capacity, the primary aluminum price declined more than 15% in China in 2013. The global primary aluminum price fell about 13%. As for downstream markets, Japan and the U.S. rebounded, the European market just went out of the bottom, while Russia witnessed decline.
In 2014, China's primary aluminum price is still facing great pressure, but the decline rate is lower than that in 2013. On the international market, the primary aluminum price stops falling to show a stable trend.
China aluminum wheel industry performs stably. Although there are many aluminum wheel investment projects, most of them do not go into operation actually after loans are offered; therefore, the expected aluminum wheel overcapacity does not occur. In China aluminum wheel industry, large enterprises target the OEM market while SMEs focus on the AM market.
Click Here To Download Detail Report: http://www.marketresearchreports.biz/sample/sample/206021.
As the global leading position is strengthened, CITIC Dicastal continues to expand its market share in the conservative Japanese supply chain system with strong competitive advantages. Impact by CITIC Dicastal, the revenue of GAC CHUO SEIKI Component, a major supplier of GAC Toyota, dropped from RMB1.252 billion in 2012 to RMB603 million in 2013. CITIC Dicastal added Ningbo base to seize more market share. Lizhong Wheel also performed well in 2013, it surpassed Wanfeng Auto Wheel to become China's second largest maker of automotive aluminum wheels, and it has opened up the Thailand OEM market with huge development potentials.
SMEs still keep an eye on the AM export market, and about 110 ones of them rely on export. Top 30 SMEs realize the average export value of USD30-50 million, and mainly export products to the United States, Russia, Europe and the Middle East.
Except CITIC Dicastal, Chinese aluminum wheel enterprises still highlight the field of low-end products, for example, Lizhong Wheel offers the average unit price of about USD36 and CITIC Dicastal USD55, lower than USD66 offered by the U.S. Surperior Industries International and ALCOA's over USD100.
To Buy The Copy of This Report Visit: http://www.marketresearchreports.biz/analysis/206021.
In the field of steel wheels, the upstream raw material prices remain stable while the aluminum price keeps descending, which weakens the advantages of low-cost steel wheels; therefore, steel wheel makers have to sacrifice gross margin to stabilize customers. Under this context, China's largest steel wheel maker Zhengxing Wheel saw its gross margin dip from 25.2% in 2012 to 20.8 % in 2013. Meanwhile, the sluggish Chinese commercial vehicle market restricts the development of steel wheels, so small companies gradually suspend or reduce production, which leads to a higher market concentration degree.
Latest Reports:
China Automotive Starter Industry Report, 2014-2017: http://www.marketresearchreports.biz/analysis-details/china-automotive-starter-industry-report-2014-2017
According to Sino Market Insight's China Automotive Starter Industry Report, 2014-2017, it can be predicted that automotive starter market under the influence of vehicle market will enter a period of sluggish growth over the next few years, with estimated market size of 32.4831 million sets in 2017.
In 2013, China's auto market achieved more-than-expected growth, of which, the production rose 14.82% YoY to 22.13 million and sales volume climbed 13.94% YoY to 21.99 million. Automotive starter as an integral part of the car witnessed accompanying growth in OEM market size, reaching 22.13 million. On the other hand, after-sales repair & replacement constitutes another big market for automotive starter requirements. With the swelling base of Chinese car ownership, starter replacement market still shows a growing trend. By 2013, aftermarket size has amounted to 1.2604 million sets, presenting a year-on-year increase of 12.0%.
Click Here To Download Detail Report: http://www.marketresearchreports.biz/sample/sample/196161.
At present, major starter manufacturers in China are Shanghai Valeo Automotive Electrical Systems Co., Ltd., Jinzhou Halla Electrical Equipment Co., Ltd., Tianjin DENSO Engine Electrical Products Co., Ltd., Wuhu Generator Automotive Electrical Systems Co., Ltd., Wuxi Minxian Vehicle Electric Equipment Co.,Ltd, etc.
Among them, Shanghai Valeo, a joint venture company invested by Huayu Automotive Systems Co., Ltd. (HASCO) which is affiliated to Shanghai Automotive Industry Corporation Group (SAIC) and Valeo International Holding B.V, France, specializes primarily in the manufacturing of cars, light-duty trucks as well as generators and starters equipped in diesel engines, with capacity expected to be 15 million sets in 2015. As of end-2013, the company's main supporting customers have included Shanghai Volkswagen (Passat, Tiguan, Lavida, etc,), Shanghai General Motors (Buick, Sail, Cruze, etc,), FAW-Volkswagen (Bora, Audi, Golf, etc.), Beijing Hyundai (Elantra/Avante, Verna, etc.) and more.
This report consists of 6 chapters and 75 charts, mainly covering overview of China's overall auto industry, auto starter technology trends, industry policies, market size, competition pattern and future development trend, but also involving the general situation of auto starter market segments (OEM and Aftermarket). Finally, it introduces profile, production and sales, principal products and supporting carmakers of three large multinational parts manufacturers - Denso, Valeo and Bosch as well as 14 leading domestic manufacturers e.g. Jinzhou Halla, Wuxi Minxian and Zhejiang Songtian Automotive Motor System Co.,Ltd..
Automotive Wire And Cable Materials Market - Global Industry Analysis, Size, Share, Growth, Trends And Forecast 2012 – 2018: http://www.marketresearchreports.biz/analysis-details/automotive-wire-and-cable-materials-market-global-industry-analysis-size-share-growth-trends-and-forecast-2012-2018
The urbanization in developed nations is expected to drive the automotive industry which in turn is likely to bolster the automotive cable and wire materials market. North America and Europe are expected to continue their dominance in this market. The market is expected to grow affluently and create new opportunities in Asia Pacific due to the growing urbanization and automotive industry. The automotive cable and wire materials market can be segmented based on raw materials utilized as, Polyvinyl chloride (PVC), cross linked polyethylene (XPLE), electron beam based XLPE, and peroxide based XLPE, fluoropolymers, polyphenylene ether (PPE), co-polyester elastomer (COPE) and thermoplastic polyurethane (TPU).
Thermoplastic polyurethane (TPU), polyphenylene ether (PPE), and Polymers such as co-polyester elastomer (COPE) are gaining popularity however they are not expected to entirely replace materials such as XLPE and PVC. Fluoropolymers are chiefly utilized in the high temperature cable applications. Fluoropolymers are expected to dominate the class D and E applications. The cabling in automotives is expected to be driven by the need for more data applications and multimedia. The growth in the automotive industry, and rise in the disposable income of population worldwide is expected to equally fuel the demand for automotive cable and wire materials. The growing environmental concerns are expected to divert the customers towards better alternatives.
Click Here To Download Detail Report: http://www.marketresearchreports.biz/sample/toc/170570.
Original equipment manufacturers are expected to go for standardized solutions. Some of the key participants of this industry include Famcom Rubber Products (India) Pvt. Ltd., Zhejiang Rijiu Manufacturing Co., Ltd., Tonna Plastics, Allied Wire and Cable Inc., and others.
This research report analyzes this market depending on its market segments, major geographies, and current market trends. Geographies analyzed under this research report include:
North America
Asia Pacific
Europe
Rest of the World
This report provides comprehensive analysis of:
Market growth drivers
Factors limiting market growth
Current market trends
Market structure
Market projections for upcoming years
This report is a complete study of current trends in the market, industry growth drivers, and restraints. It provides market projections for the coming years. It includes analysis of recent developments in technology, Porter's five force model analysis and detailed profiles of top industry players. The report also includes a review of micro and macro factors essential for the existing market players and new entrants along with detailed value chain analysis.
About us
MarketResearchReports.biz is the most comprehensive collection of market research reports. MarketResearchReports.Biz services are specially designed to save time and money for our clients. We are a one stop solution for all your research needs, our main offerings are syndicated research reports, custom research, subscription access and consulting services. We serve all sizes and types of companies spanning across various industries.
Contact:
M/s Sheela
90 Sate Street, Suite 700
Albany, NY 12207
Tel: +1-518-618-1030
USA – Canada Toll Free: 866-997-4948
Website: http://www.marketresearchreports.biz/
Blog: http://mrrfocuseconomics.blogspot.com/