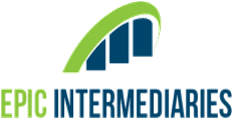 Brokers faced with excess worker's comp accounts or challenging public entity property renewals should reach out to Epic for creative solutions and a collaborative partner.
Moorestown, NJ (PRWEB) August 29, 2014
A recent example of Epic's Excess Workers' Compensation for Public Entities follows. A small town with a population of about 40,000 had a guaranteed cost workers' compensation program in place. Their current insurance carrier raised the premium and was forcing a $150,000 deductible. Their broker searched for another first dollar program but was unsuccessful. The broker reached out to Epic Intermediaries, which provided several quotes for the town with a variety of different options to meet their budget. The feasibility study and policy analysis helped the broker and the town's risk manager navigate through a myriad of potential hurdles. Epic Intermediaries, leveraging their new Excess Workers' Compensation for Public Entities Over $500,000 Premium program, subsequently created an innovative excess program to replace the original first dollar program, potentially saving the town hundreds of thousands of dollars.
Epic's Excess Workers' Compensation programs and innovative approach to insurance helps public entities mitigate risk and optimize value. Both public entity risk managers and their brokers should contact Epic about this program.
Epic is a boutique firm specializing exclusively in public entity insurance programs. Epic's staff consists of underwriters who understand every nuance of insurance coverage, allowing them to identify creative programs not readily available in the marketplace. Every policy is carefully reviewed for missing coverages, coverage enhancements and cost reduction opportunities prior to submission.
Epic's unique approach uncovers challenges such as:

A county with a school system, but no sexual molestation coverage
A municipality with a nursing home with general liability insurance - which included a nursing home exclusion
A county with an exclusion for inverse condemnation
A workers' compensation policy that could have included an aggregate limit for pennies
Many retail agencies writing public entity insurance have less than ten accounts and are busy with a myriad of other business lines and clients. Epic can help, leveraging industry leading expertise, extensive relationships, and timely guidance. Epic provides the following advantages to every agent and client:
A team with extensive industry knowledge
Comprehensive policy review and analysis protocol
Unmatched market access
Attention to detail - with every submission
Longstanding market relationships
Creative solutions and innovative approaches
Improved efficiency for every agency
A competitive advantage
Avoidance of potential E&O claims
Contact Epic Intermediaries at (856) 380-0217 for assistance with public entity insurance programs.