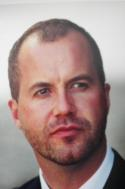 Theonera has helped us grow our business.
Waterloo, Ontario (PRWEB) May 27, 2014
Theonera Inc., a full service human resources consulting firm, today announced its inclusive and comprehensive human resources consulting service for SME's that lack a human resources department.
Theonera Inc. works with businesses to simplify the recruiting and human resource process and functions as an 'outsourced human resources department' that offers flexibility and solutions to meet client needs. Theonera's HR consultants oversee a client company's recruitment and selection, human resource management and planning, organizational behavior, training and development and compensation and outplacement needs.
"Many smaller and medium sized companies have all of the concerns and needs of larger companies yet they don't have the requirement to hire a permanent HR staff," said John Francis, president of Theonera Inc. "Now, SME's can take advantage of Theonera's expertise and receive professional HR services at a fraction of the cost of hiring a permanent HR professional. We offer ongoing HR support for SME's at a manageable fee. Our HR consulting service transcends industries, so it is as relevant and useful to a junior oil company as it would be to a high-tech start up or a growing manufacturing firm."
With more than 20 years' experience in human resources and an expertise in employment trends and practice, Francis knows the need for quality, affordable human resources support is real. The SME sector represents the vast majority of North American businesses. The majority of small businesses have fewer than 100 employees—making them ideal candidates for a HR consulting service.
According to Industry Canada, there are just over one million small businesses in Canada that have 100 employees or less. In North America between 2006-2012 45% of all new jobs were created by small business.
For more information on human resources consulting by Theonera Inc., visit http://www.theonera.com or contact 519-656-1051 or john(at)theonera(dot)com
About Theonera Inc.
Theonera is your solution for Human Resources. Theonera Inc. is a global firm with networks in several leading industries. They believe in the importance of SME's to the growth of the economy and are committed to assisting SME's become a success.
Share on TwitterShare on FacebookShare on Google+Share on LinkedInEmail a friend
PDF Version PDF Printer Friendly VersionPrint
Contact
John Francis
ACareerJob
519-656-1051
Email
John Francis
ACareerJob
519-656-1051
Email
Follow us on: Contact's Facebook Contact's Twitter Contact's LinkedIn
Past News Releases Group Rss Subscribe