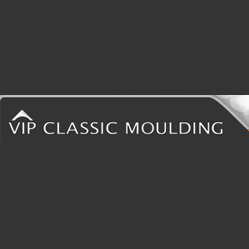 Toronto, ON (PRWEB) May 26, 2014
A high quality service at an affordable price, VIP Classic Moulding has developed a reputation in the city for applying sophisticated and innovative home solutions combined with a functional approach that means the best bang for a buck.
VIP Classic Moulding offers installations in communities such as Vaughan, Markham, Toronto, Richmond Hill, Maple, Aurora, North York, Thornhill, Mississauga, Oakville, Milton, Woodbridge, Brampton, Ajax, Oshawa, Burlington, and Barrie among others.
Crown moulding can make all the difference when a property owner is trying to give their room that little something extra to add balance. This doesn't mention the added bonus that it has been known to increase property value by up to $10,000.
The company can be reached by phone for those that want to schedule a free Pot Lights Installation estimate and/or Crown Moulding Installation estimate. VIP Classic Moulding has earned the attention it has received for its' superior service in comparison with what their competitors are offering. The thousands of customers the company has serviced in the past ten (10) years would agree as well.
Via their website, one can take a look through the company's high quality work to get a better idea of what VIP Classic Moulding can bring to your piece of property.
VIP Classic Moulding offers a varied selection of crown moulding options including solid wood, MDF, plaster, and PVC. Each one of these options come with their own elegance and charm, and the company will work with you to ensure that what you choose is the right option for your property.
Give a new look to your home with crown moulding that you won't regret. VIP Classic Moulding offers a selection of products that one can't find in stores. You know you're getting the best when you invite VIP Classic Moulding into your home.
In addition to crown moulding, VIP Classic Moulding has developed into a multi-disciplinary practice that encompasses not only ceiling design but also incorporates the design and installation of pot lights, hardwood, MDF trim work, wainscoting, painting, and full basement finishing and remodeling.
Committed to their clientele, VIP Classic Moulding have established themselves in the Toronto area as the go-to company that will ensure you are covered from design through to implementation with the best product for the best price.
About VIP Classic Moulding
VIP Classic Moulding is an integrated crown moulding installation and home renovations company with a proven track record of expertise throughout its' ten years of existence. Originally established in 2001 in Toronto, VIP Classic Moulding now offers crown moulding services and other products to communities such as Aurora, Ajax, Barrie, Bolton, Brampton, Brock, Burlington, Caledon, Concord, Clarington, Georgina, East Gwillimbury, Etobicoke, Halton Hills, Hamilton, King, Kleinburg, Maple, Markham, Milton, Mississauga, Newmarket, North York, Oakville, Oshawa, Pickering, Richmond Hill, Scarborough, Scugog, Toronto, Uxbridge, Vaughan, Whitchurch-Stouffville, Whitby, Woodbridge and Ajax. VIP Classic Moulding is committed to providing the utmost proficiency in crown moulding installation on every project, no matter the size, and have served hundreds of customers in its decade of existence.
# # #
If you would like more information about this topic, please contact VIP Classic Moulding at (416) 670 – 8000 or email at info(at)vipclassicmoulding(dot)com.