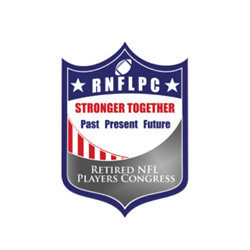 Arlington, TX (PRWEB) May 23, 2014
Former NFL players will gather May 30 and 31 in Arlington, Texas for the fourth Retired NFL Players Summit to discuss the growing need for specialized care among many of football's greats.
The Summit, hosted by the Retired NFL Players Congress and sponsored by the Save The Game Foundation, is a place for NFL families to discuss the details of the player benefits plan and learn more about specialized healthcare options through personal stories that highlight the following: the NFL Former Player Life Improvement Plan, chronic pain management, communicating with the league, long-term affects of concussions – including dementia and Chronic Traumatic Encephalopathy (CTE) – and the 88 Plan*.
"As a former NFL player, I'm proud to be part of a family that often comes together for the wellbeing of fellow players," shares Marvin Cobb, president of the Retired NFL Players Congress and six-year NFL veteran. "The Congress was established with a vision to give every former player a voice. That vision inspires us to shift from asking 'what can be done for the health of former players?' to 'how can we do the things that need to be done?'"
Event speakers will include medical experts; care providers; NFL families; and Roger Staubach, Cowboys Quarterback and Pro Football Hall of Famer. "Roger the Dodger" led the Cowboys to three Super Bowl appearances in the 1970s, including one win. He will share his personal journey as well as sound financial advice he often gives as a financial planner at Behringer Investments.
The NFL Player Care Foundation and Cleveland Clinic will offer complimentary, on-site health screenings during the event. "Early detection is the first step in taking charge of your health," says Foundation Program Director Dana Lihan. "We offer comprehensive health screening programs across the country to provide former NFL players with free cardiovascular and prostate evaluations and education."
In addition, Silverado – which offers memory care, at home care, and hospice services and is the preferred memory-care assisted living provider of the NFL PCF – will share with attendees how Silverado and the 88 Plan can offer players and their families support, care options and education around all forms of dementia, including CTE.
Attendance to the summit is complimentary to players and their families. The two-day event begins at 9:00 a.m. on Friday, May 30. To learn more about the Retired NFL Players Congress or to register for the event, visit http://www.retirednflplayerscongress.com.
###
About Retired NFL Players Congress
The Retired NFL Players Congress was established to give every retired player with at least one Credited Season a voice and a vote. The Congress' founders are dedicated to the improvement of retired NFL players' quality of life. They have worked aggressively over the past 10 years to promote public awareness of player needs through media, United States congressional hearings, medical research and litigation.
About the 88 Plan
*Named for Pro Football Hall of Famer and NFLPA legend John Mackey, the 88 Plan provides retired players with financial assistance for medical and custodial care resulting from dementia. Silverado – which offers memory care, at home care, and hospice services – is the program's preferred memory care assisted living provider.