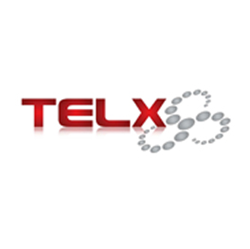 Miami, FL (PRWEB) May 27, 2014
Most companies that offer computer repair services offer both on-site and remote support. Remote support involves a technician that logs onto a business's computer network from a different location, connecting remotely. This method of computer repair is helpful in the assistance of problems that involve setting up a network for file, internet, or printer sharing; network support; and adding or removing users from a network. Remote computer support will be sufficient in solving these problems for small businesses that do not have IT support on-site. Telx Computers is a Miami computer repair service provider that is now offering new computer maintenance service programs to small businesses.
About the service: Telx's Computer maintenance program is most commonly needed due to a virus that corrupts a business's computer network. Viruses can find their way into computers through even the most harmless looking files, such as, website add-ons or links. Having one or two anti-virus programs on a network system is vital to the security of the system.
Not all virus protection software will provide with the strongest protection, but with help of the IT company support team in Miami, choosing the right software will be easier. Both free and paid software options can reduce the risk of virus infection. Utilizing these programs is essential to ensure that all potential threats are removed immediately.
The importance of data can go a long way in helping to determine if it needs to be backed up, as well as when and how it should be backed up. For critical data, such as a database, there should be redundant backup sets that extend for several backup periods. For data that isn't as important, such as daily user files, such an elaborate backup plan is not required, but some kind of backup is needed to ensure that the data can be recovered easily.
About Telx Computers: Telx Computers, a Miami computer services company, provides full-service informational technology (IT) services all year long, 24 hours a day for each day of the week.
Telx Commitment: To maximize client IT effectiveness, reduce system downtime, manage information through remote monitoring, and minimize impact to service levels during scheduled system upgrades.
The highly acclaimed tech support Miami organization is one of the premier IT companies available for immediate help desk questions, computer repairs and remote support.
The highly-skilled IT staff is known for their expertise in developing resilient information infrastructures to eliminate glitches and ensure businesses run smoothly.
The PC repair services company offers proactive, fixed-price IT support programs designed to maintain expenses associated to technology issues while providing network monitoring and support.
For more information, contact Telx Computers directly by calling 1-800-MY Telx 4 (698-3594) or visit http://www.telxcomputers.com/.