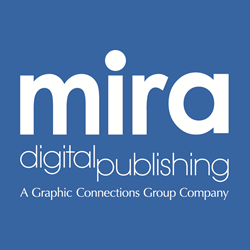 There is still a bit of romance associated with curling up by the fire with a good book.
Chesterfield, MO (PRWEB) May 27, 2014
Mira Digital Publishing, a printing company specializing in working with self-published authors, has seen a dramatic increase in clients requesting ebooks. As George Lestina, Director of Publishing for Mira, states: "Almost every author we speak to asks about ebooks, and many of them do choose to produce their book in ebook format. However, most also want to have a printed version, if for no other reason than the personal pride of actually seeing their work in print. There is a high level of pride that goes along with seeing the book you spent hundreds of hours creating in print form."
Although many traditional bookstores have closed due to the rise in electronic books, there is still a large demand for printed books. Amazon has a thriving printed book business. New technologies may come and go, but printed books have a physical permanence to them that is timeless.