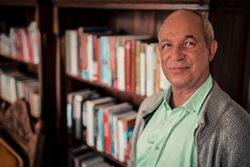 I been blessed to be part of AstrologyAnswer.com's team.
Las Vegas, NV (PRWEB) May 25, 2014
Today's savvy consumer of astrology products and services knows that any service provider is only as good as the talent they bring to the table. So when Astrology Answers added Adrian Duncan to the table of experts, they certainly set themselves above today's average astrology site, offering a level of transparency and authenticity to their services that is unmatched in the industry.
Adrian Duncan's career in astrology spans several decades and two centuries during which he has accumulated multiple accomplishments to his name. On his website he says, "I have been a full time astrologer since 1985 and served as President of the Copenhagen Astrology Association. I am also a published author and have been invited to speak at astrology conferences all over the world, including the prestigious United Astrology Conference."
In addition to these career milestones Adrian has worked with an extensive clientele and probably knows more Hollywood secrets than the shrinks to the stars themselves. He also has publication credits to his name after founding the World of Wisdom website in 1995 and has developed multiple renowned astrology programs including Horoscope Interepreter, Astrology for Lovers, and AstroCalendar.
On becoming a part of the team at Astrology Answers, Adrian says, "I been blessed to be part of AstrologyAnswer.com's team were I currently work with 13 other amazing astrologers!"
Experts like Adrian Duncan on the team at Astrology Answers offers the reader base added comfort and security when seeking an astrology service for peace and enlightenment. In addition to readings from Adrian Duncan, clients at Astrology Answers can access a number of free products and services including interactive Facebook features, free daily horoscopes and so much more.