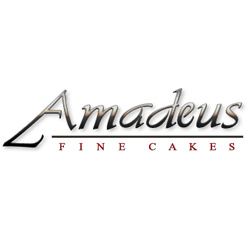 There are approximately 200,000 Canadians affected with celiac disease – meaning an inability to tolerate the protein gluten.
Toronto, ON (PRWEB) May 26, 2014
The exquisite taste of French pastries and cakes shouldn't be restricted based on an intolerance of gluten. At Amadeus Fine Cakes, the company has a menu that never disappoints with a wide array of options including Hazelnut Meringue, Mont Blanc, Mozart, Prince Noir, and Elysee.
There are approximately 200,000 Canadians affected with celiac disease – meaning an inability to tolerate the protein gluten. This is an ingredient found in grain such as wheat, rye, and barley. Only approximately 30,000 of these Canadians have been diagnosed with the disease. A non-gluten diet is not only healthier for those affected by celiac disease but also just in general.
The gluten-free diet has gained noticeable traction with entire shelves in supermarkets being dedicated to gluten-free products for the general public. By eliminating gluten from one's diet, they can improve cholesterol levels and their digestive health while increasing energy levels. These are just some of the benefits of a gluten-free diet and one of the many reasons it has become popular across the board.
Amadeus Fine Cakes is well known among regulars of the Toronto pastry community – some of which are gluten-free. The company has made it a point to serve up high quality gluten-free menu choices for those concerned with maintaining a gluten-free diet.
Raved about in publications such as the Toronto Star, Amadeus Fine Cakes was originally established in 1991. Nowhere else will one find as much attention to detail and quality in their pastries, and in the two decades that have followed since their beginnings, the company has continued to innovate and improve upon traditional European recipes and techniques. This has meant creating a gluten-free menu.
Amadeus Fine Cakes has served thousands of gluten-free customers throughout the Greater Toronto Area for going on three decades. Whether it's for an intimate family celebration or a wedding or even something bigger, Amadeus Fine Cakes can accommodate any event. The company prides itself on its use of only the freshest ingredients to create art in the kitchen from scratch.
About Amadeus Fine Cakes
Amadeus Fine Cakes has established itself as the recognized leader in French pastries and cakes in the Greater Toronto Area over the past twenty-five years. Offering a wide array of items on their menu, the company is well known in the community for creating a portfolio of the most delicious and aesthetically pleasing pastries to its clientele that numbers in the thousands. Ever since their inception, Amadeus Fine Cakes have provided Toronto with the experience of French pastries and cakes originally inspired from the villages of France where one can indulge in the same kind of fresh desserts right from the local bakery. This introduction of French culture to the city has proven to be a major success over the past two decades and the company continues to thrive with its delectable pastries and cakes.
# # #
If you would like more information about this topic, please contact Amadeus Fine Cakes at (905) 882 – 9957 or email at info(at)amadeusfinecakes(dot)com.