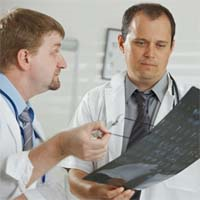 No one survives long enough for the excess risk to disappear.
Raleigh, NC (PRWEB) May 27, 2014
Researchers from Italy and Australia say the lifetime risk of developing mesothelioma after asbestos exposure may decline slightly over time but never entirely disappears. Surviving Mesothelioma has just posted a new article on the research. Click here to read it now.
University-based public health and epidemiology experts from Italy and Australia analyzed the results of eight different studies on the relationship between asbestos and mesothelioma. After studying 862 mesothelioma cases from a cohort of more than 22,000 asbestos-exposed people, they concluded that mesothelioma risk lasts for a lifetime.
"While the rate of increase appears to start to level out after 40 to 50 years, no one survives long enough for the excess risk to disappear," writes lead author Dr. Alison Reid with Australia's Curtin University School of Public Health.
The findings were recently published in the journal Thorax and included both studies on people who were exposed to asbestos on the job and studies on those exposed in the home environment.
"There is a message here for anyone with a history of asbestos exposure to remain diligent, know the symptoms of mesothelioma, and continue to have regular physicals, even if the exposure was decades ago," says Surviving Mesothelioma's Managing Editor, Alex Strauss.
To see the details of the new study, including the differences in risk of pleural and peritoneal mesothelioma, see Mesothelioma Risk is Rarely Outlived, available now on the Surviving Mesothelioma website.
Reid, A et al, "Mesothelioma risk after 40 years since first exposure to asbestos: a pooled analysis", May 9, 2014, Thorax, Epub head of print, http://thorax.bmj.com/content/early/2014/05/19/thoraxjnl-2013-204161.short
For nearly ten years, Surviving Mesothelioma has brought readers the most important and ground-breaking news on the causes, diagnosis and treatment of mesothelioma. All Surviving Mesothelioma news is gathered and reported directly from the peer-reviewed medical literature. Written for patients and their loved ones, Surviving Mesothelioma news helps families make more informed decisions.