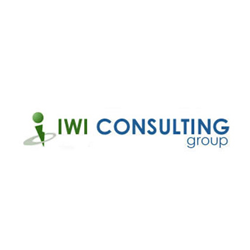 We always listen and understand our clients needs and requirements. We provide the KPI and business analytics, our clients get real time information with the click of a button.
Toronto, ON (PRWEB) May 26, 2014
If you're a small or medium sized business in southern Ontario, there's no better place to come for software solutions then the IWI Consulting Group.
IWI Consulting Group assembles unique teams to provide you with creative software solutions unique to your business. The company does not believe in one size fits all and IWI Consulting Group works to tailor make their solution for the client. Certified Management Accountants, Business Consultants, Computer Programmers, Sales and Marketing Managers, and IT Specialists come together at IWI Consulting Group to serve their clients with cost and time saving solutions that ultimately translate into increased profits for the business.
Sage ERP offers a compact and affordable software system for mid-sized companies that allow them the opportunity to manage a competitive business in the global markets. One piece of software will work for you to support all business processes across finance, distribution, and manufacturing all wrapped up into one package.
Sage CRM is an easy to use, fast to deploy, feature-rich system that provides enterprise-wide access to vital customer information. Anytime you need it. Anywhere you need it. It's there. Integrate field sales, internal sales, customer care, and marketing information into one location to better manage your business.
IWI Consulting Group offers both of these software solutions at a competitive rate. One may consult their website for a free product demo to get a more in-depth look at ERP and CRM solutions for their business.
As a business owner, if the end goals is to grow your business, continue pushing up profits, and expand your business into alternate territories then how one goes about achieving that is integral to its successful execution. ERP and CRM software solutions can help any business owner confidently manage their growth at their own pace. With IWI Consulting Group, the company allows you to make better and faster decisions, increase productivity, and serve customers better with no hassle.
Improve your business today by contact IWI Consulting Group and finding out what you've been missing.
About IWI Consulting Group
IWI Consulting Group provides software solutions to small and medium sized business in the Greater Toronto Area. The company is comprised of Certified Management Accountants, Business Consultants, Computer Programmers, Sales and Marketing Managers, and IT Specialists that come together with a combined expertise to be able to provide clients with cost and time saving solutions. IWI Consulting's Group philosophy is largely centered on customer service being vital to customer retention and acquisition. Every client has different needs that need to be met and IWI Consulting Group understands that. The company works hand in hand with all of its clients to answer any questions and provide only the utmost efficient business solutions. If IWI Consulting Group can't find the solution for the client, their technicians will build it.
# # #
If you would like more information about this topic, please contact IWI Consulting Group at (416) 499 4821 or email at info(at)iwigroup(dot)ca.