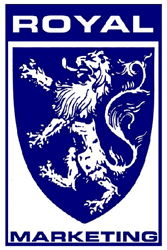 "Businesses like CASC and China Lucky should not be permitted to do business in the U.S. until judgments like these are paid; it's just that simple." - Farshid Ourian
Los Angeles, California (PRWEB) September 04, 2014
Los Angeles Superior Court judge has entered a multimillion dollar judgment against one of the largest state owned conglomerates in China (Los Angeles Superior Court Case No. PC 040277). The China Aerospace Science and Technology Corp. ("CASC") headquartered in Beijing is engaged in the research, design, manufacture and launch of space systems such as launch vehicles, satellites and manned spaceships as well as strategic and tactical missiles, and also provides international commercial satellite launch service. CASC boasts more than 120 thousand employees in total, including more than 30 academicians of the Chinese Academy of Sciences and the Chinese Academy of Engineering.
The judgment against CASC arose out of a 2009 multimillion dollar jury verdict against China Lucky in a broad and sweeping finding of wrongdoing (Los Angeles Superior Court Case No. PC 040277). Per court records, a jury found China Lucky liable for negligent misrepresentation, breach of warranty and breach of the implied covenant of good faith and fair dealing in connection with its business dealings with Royal Marketing, a world- wide photo-imaging business based in Los Angeles.
After the jury announced its verdict, Royal Marketing's President, Bob Bakhshi stated, "We are ecstatic. We always knew that when a jury heard the truth of what transpired and how China Lucky behaved, how they treated us, and the facts surrounding the product they sold us, it would make the findings it did."
Court records state that Royal Marketing had been in business 25 years when it started purchasing photo-imaging product from China Lucky. Prior to that, Royal had been one of Konica Minolta's largest and most successful independent distributors of its photo imaging products – catering the cruise line industry among others. "We've never been able to recoup the losses we sustained to our goodwill nor were we able to locate any alternate suppliers," said Bakhshi. "The jury made it clear that they harmed us, and that they must reimburse us for the substantial and severe damages they caused." As indicated in the amended judgment, both CASC and China Lucky have refused to pay any sums ordered by the jury.
Court Ordered Seizure and Liquidation of All China Lucky Patents and Intellectual Property.
According to court records, as a result of China Lucky's refusal to pay the judgment, the Superior Court Judge appointed a Receiver to take possession and control of China Lucky's ownership position in its patent for double sided Photographic paper and the patent for the back sheet for Solar Cell – patents that were issued by the U.S. Patent and Trademark Office last year (Los Angeles Superior Court Case No. PC 040277). The Receiver was appointed to liquidate the patents and other China Lucky intellectual property – including its trade name and logo -- and to use the proceeds to satisfy the judgment which continues to accrue interest.
When asked about the last five years and the fact that China Lucky and CASC have refused to honor and pay the judgment ordered by the jury verdict and the U.S. courts of law, Royal Marketing's co-owner, Farshid Ourian, stated "Considering that the judge and jury have ordered China Lucky and CASC to pay this judgment, we are shocked that a company of their caliber refuses to pay for the substantial and irreparable damage that they have caused."
In 2012, China Aerospace Science and Technology Corp. became the owner of China Lucky and the court ruled it is now responsible to pay the China Lucky judgment (Los Angeles Superior Court Case No. PC 040277).
Mr. Ourian noted that "Businesses like CASC and China Lucky should not be permitted to do business in the U.S. until judgments like these are paid; it's just that simple."