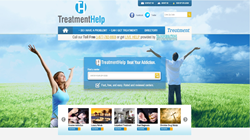 Delray Beach, FL. (PRWEB) May 27, 2014
TreatmentHelp, drug and behavior disorders rehabilitation website, has named the top 5 factors that contribute to eating disorders in the hopes of helping teens and their parents watch out for signs and symptoms and cope with treatment.
Being stuck in transition between childhood and adulthood, adolescents between 13 and 19 are discovering their respective identities as well as figuring out their place in the world. As a result, adolescents are most vulnerable to falling victim to drug use and behavior disorders. Some of the more common are anorexia, bulimia, binge eating disorder, and body dysmorphic disorder. TreatmentHelp identifies the following 5 factors contributing to eating disorders:
1. Self-esteem. Issues with self-esteem are among the highest contributing factors of eating disorders. It is during this time that teens look at themselves in relation to others. They compare themselves to their thinner peers or look to thin celebrities and cultural icons in the media as the ideal standard for beauty. Teens may take these images to heart and wonder why they do not fit this societal standard. They aspire to resemble these famous figures by skipping meals or throwing up their meals in order to lose weight, usually in excessive and unhealthy proportions.
2. Need for control. Due to changing hormones and various external transitions, such as moving from middle to high school, making new groups of friends, etc, teens may feel concerned about being out of control. As individuals can control their food intake, teens especially may feel the need to take control of the amount of food they put in their bodies, either too much or too little.
3. Obsessive-Compulsive Disorder. Individuals with severe OCD are at risk of developing eating disorders. Since OCD involves constant, preoccupying thoughts and ritualistic behaviors, people with OCD have a heavy control over what they put into their bodies. Not only do they obsess over what they should or should not eat, but they take in food according to a mind, not body, interpretation of what amount is "right" for them.
4. Physical and sexual abuse. Survivors of sexual abuse often feel guilt and shame after going through the experience, and may turn to food as a means of solace. Additionally, experiencing various types of post-traumatic stress disorder can lead to eating disorders when individuals use food to fill the guilt or numb their feelings towards the situation.
5. Genetic factors. The link connecting genetics and eating disorders has only recently been brought to light. Research shows that teens who have a genetic predisposition to an eating disorder are more susceptible to developing an eating disorder than those who do not. Identical twins are more likely than fraternal twins to develop an eating disorder.
TreatmentHelp urges individuals to not treat any possible signs lightly. To find out more information about eating disorders, please visit http://www.treatmenthelp.com. For emergencies or help finding an eating disorder treatment center, call toll-free at 1(877)782-6608.
###