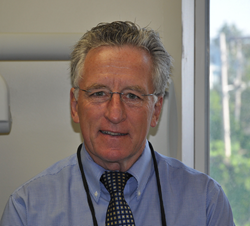 Boston, MA (PRWEB) May 23, 2014
Dr. Thomas Mone now offers the Pinhole Surgical Technique PST™, a gum graft alternative, for patients looking for gum recession treatment in Boston, MA. The Pinhole Surgical Technique PST™ now offers patients in the Boston area a less invasive and less painful option for treating gum recession and restoring their smiles.
Gum recession can be a sign of many things, but one of the main causes is gum disease. Gum recession caused by gum disease can be problematic because as the gum recedes, it provides the bacterial culprit more places to hide and proliferate. Other causes of gum recession can include improper brushing, prescription medication side-effects, hormonal changes and inadequate dental care. Regardless of the cause, gum recession is a serious problem that should be treated as soon as possible to help prevent future complications, which, in serious cases, can include tooth and bone loss. Gum recession treatment improves both physical health and the cosmetic appearance of the mouth and teeth.
What makes the Pinhole Surgical Technique PST™ unique in the treatment of gum recession is the fact that it requires no incisions or suturing. PST™ works by using special instruments to make a very small hole in the gums and loosen the gum tissue so that it can be moved over to the areas lacking proper gum tissue coverage. The PST™ is an ideal option for many patients because, unlike its traditional gum graft counterpart, no cutting of the gums is necessary and minimal bleeding is experienced. Another advantage to this technique is its rapid recovery time and immediate cosmetic effects. Because multiple teeth can be treated in one visit, it is much more appealing to those patients with busy lifestyles.
Dr. Mone believes that his patients should have many different options to treat their gum recession and get the smile they have always wanted, which is why he has made the PST™gum recession treatment available for Boston, MA residents. To learn more about PST™, Dr. Mone and his services, visit his website at http://www.braintreeperio.com.
About the Doctor
Mone Periodontics is a periodontal practice offering personalized dental care for patients in Braintree, MA. The leading periodontist at the practice, Dr. Thomas Mone, graduated from the University of Massachusetts with a bachelor's degree, and then went on to attend the University Of Pennsylvania School Of Dental Medicine and graduated at the top of his class. He completed his periodontal training at Boston University Goldman School of Graduate Dentistry. Dr. Mone is part of one percent of dental professionals providing the LANAP® FDA cleared laser procedure for gum disease and periodontal treatment. To learn more about Mone Periodontics and their dental services visit their website at http://www.braintreeperio.com and call (781) 348-9925.