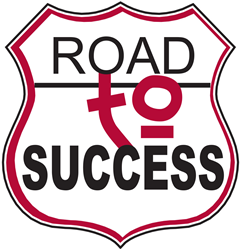 This year Grinnell Mutual and its agents awarded more than $60,000 in scholarships to policyholders.
Grinnell, Iowa (PRWEB) May 24, 2014
Grinnell Mutual Reinsurance Company, in partnership with its independent agency force, is pleased to announce the recipients of the 2014 Road to Success scholarships (see complete listing below). These $1,000 scholarships are awarded to high school seniors throughout its 11-state writing area including Illinois, Indiana, Iowa, Minnesota, Missouri, Nebraska, North Dakota, Ohio, Oklahoma, South Dakota, and Wisconsin.
This year Grinnell Mutual and its agents awarded more than $60,000 in scholarships to policyholders who demonstrated good grades in the classroom and were traffic accident and violation free throughout high school. Since the program's inception nine years ago, Grinnell Mutual and its agents have provided college-bound students more than $450,000 in scholarships through the Road to Success program.
Congratulations to the 2014 Road to Success scholarship recipients.
Iowa
Halie Berger, Atkins
Heather Brown, West Bend
Jessica Burke, Elma
Mariah Butterbrodt, Clarence
Glenn Comley, Ryan
Kirsten Daniel, Carroll
Ashley Davey, New London
Erin Dekay, Stanton
Kelsey Ehrecke, Davenport
Jessica Fransen, Coggon
Makayla Gladman, Villisca
Brooke Hoffman, Graettinger
Joshua Hoffmann, Grinnell
Samantha Larson, Humboldt
Emily Mennenga, Clarksville
Wyatt Meyer, Vinton
Luke Meyer, Ackley
Aaron Miller, Oxford
Kourtney Miller, Hinton
Amanda Mueterthies, Lawler
Benjamin Neff, Beaman
Sarah Schacherer, Wallingford
Kayla Schafbuch, Victor
Matthew Schares, Gilbertville
Jordain Volkert, Correctionville
Maxx Walters, Creston
Kaylee White, Montezuma
Shania Wunschel, Arthur
Illinois
Deann Slagel, Fairbury
Chelsea Stalcup, Jerseyville
Catherine Steck, Carman
Clint Updike, Plano
Indiana
Blake Anderson, Bloomington
Erica Bluhm, Monroe
Minnesota
Mackenzie Betts, Fairmont
Carly Gullickson, Morris
Louis Losbanos, Goodhue
Laura Moe, Royalton
Bradley Myers, Claremont
Kyle Neubauer, Wells
Thomas Roesch, Ada
Missouri
Mason Cameron, Foley
Michaela Fletcher, Walnut Grove
Katlyn Hoener, Hermann
Nebraska
Amanda Dyas, Table Rock
Scott Gubbels, Osmend
Ivy Prater, Elgin
North Dakota
Maci Abrahamson, Berthold
Haley Zinke, Mercer
Justin Leier, Kintyre
Alexandra Haines, Wheatland
Ohio
Rachel Childers, Lancaster
Shelby Conner, Harrod
Oklahoma
James Dobrinski, Okeene
Shelby Dobrinski, Okeene
Scott Dobrinski, Okeene
Paul Dobrinski, Okeene
Leah McDonald, Mountain View
Caitlin Perkins, Enid
South Dakota
Christopher Morris, Meadow
Nicole Pommier, Florence
Wisconsin
Derek Edwards, Edgar
Maggie Engen, Eleva
About Grinnell Mutual
Grinnell Mutual Reinsurance Company, in business since 1909, provides reinsurance for farm mutual insurance companies and property and casualty insurance products through more than 1,600 independent agents in the Midwest. Grinnell Mutual is the 123rd largest property-casualty insurance company in the United States and the largest primary reinsurer of farm mutual companies in North America.