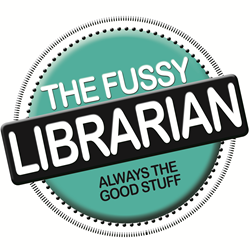 Des Moines, Iowa (PRWEB) May 27, 2014
According to a new survey by The Fussy Librarian, a site that recommends ebooks in 40 genres to readers, the authors who write steamy erotic novels also heat up the bedroom — and just about everywhere else: church basements, on stacks of drywall, on stage at a concert, on horseback, in canoes, in elevators, at museums, and on playground slides and Disney World rides.
The Fussy Librarian surveyed 103 erotic romance authors between May 9-19 to learn whether their sex lives were spicier than the typical American, or if they just had more active imaginations. Spoiler alert: They are much more sexual. A detailed summary of the findings is below.
Five findings from The Fussy Librarian's survey:
1. They're female (94%), married (74%), heterosexual (89%) and use a pen name (77%). They're more likely to tell mom (69%) than dad (53%) about what they write. More than four in 10 say at least one of their parents HAVE READ one of their erotic novels.
2. Authors lose their virginity at about the same age as the typical American (17), but they're more likely to have sex on the first date (45% vs. 17% of U.S. women) and participate in a threesome (21% vs. 14% of all Americans). They're also three times more likely than the average American to have had 11 or more sexual partners.
3. They have had sex outdoors (84%), in a car (88%), on a plane (10%), in an elevator (11%) and in an office (41%). (See the full survey results for more unusual places they've had sex.)
4. Among heterosexuals, one in five have had sex with a member of the same gender. Three out of four have based a sex scene in a novel on something that happened in their life and nearly half have had sex as research for a novel.
5. They're less likely to cheat on their spouse—only 5% compared to about 15% of American women. Finally, they don't think much of "Fifty Shades of Grey." On a scale of 1 (terrible) to 5 (great), authors give the book an average of slightly more than two stars.
For full survey results, visit: http://www.TheFussyLibrarian.com/survey.
About The Fussy Librarian
The Fussy Librarian recommends ebooks to readers in 40 different genres, including eight romance categories. It's the only website that lets readers set content preferences regarding profanity, violence, and sexual content. To find out more, visit http://www.TheFussyLibrarian.com.
Media Contact:
April White
President, April White Communications
323.216.8589
aprilwhitecommunications(at)gmail(dot)com