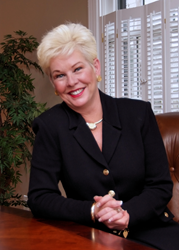 Itasca, IL (PRWEB) May 27, 2014
Hottle is President and CEO of Hottle and Associates, an independent insurance agency located in Warrenton, VA.
Active in the organization since 2008, Hottle has served on the board since March 2010. She is also a past Director and President of ARM of Virginia, Inc.
Hottle is the former President of USI DC Metro, Executive Vice President & COO, Patterson//Smith Associates, Past Chairman of the Fauquier County Chamber of Commerce, Founder – Women's Business Council, Past President of Intersure, Board of Directors – Partnership for Warrenton, Former National Vice Chairman of CNA Pacer, Former Executive Committee and Board of Directors – Fairfax County Chamber of Commerce.
About ARM:
ARM is the nation's foremost independent agency network, representing over 200 independent member organizations, 22 states, and $4 billion annually in premium volume. For more information on ARM, contact Scott Spangler, ARM Partners, Two Pierce Place, 20th Floor, Itasca, IL 60143-3141. Phone: 630-285-4324. http://www.armiweb.com Strong as Many. Powerful as One.